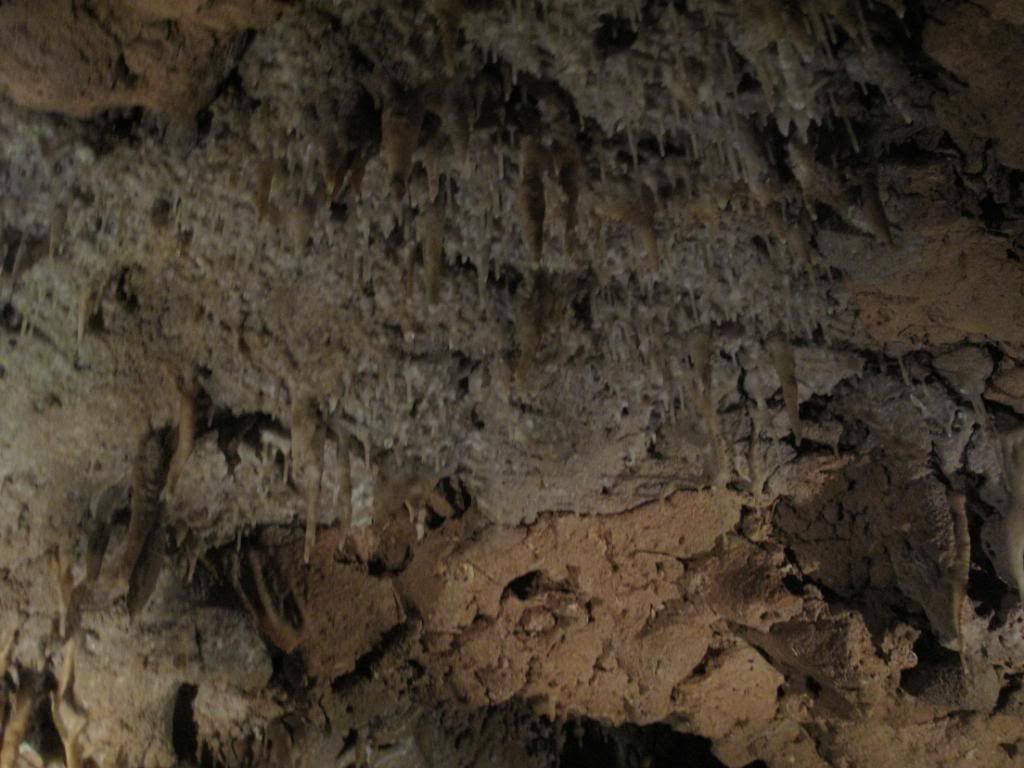 Some pretty neat Staligtights (how do you spell that?)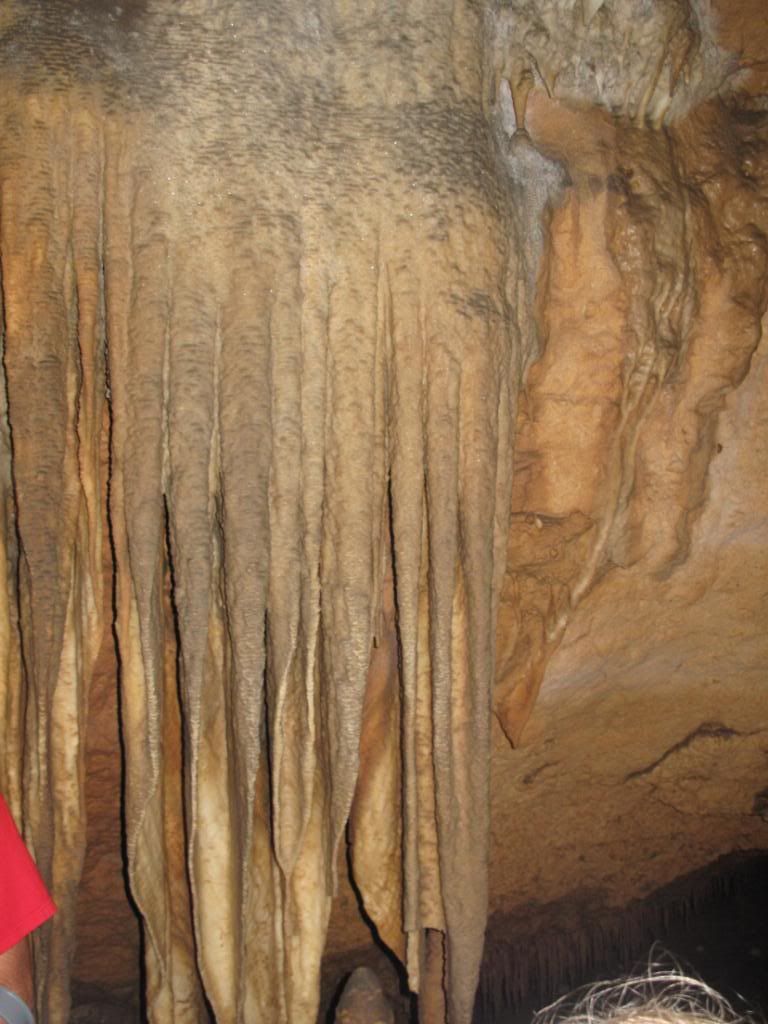 Even neater ones
These are called 'Curtains' do they resemble?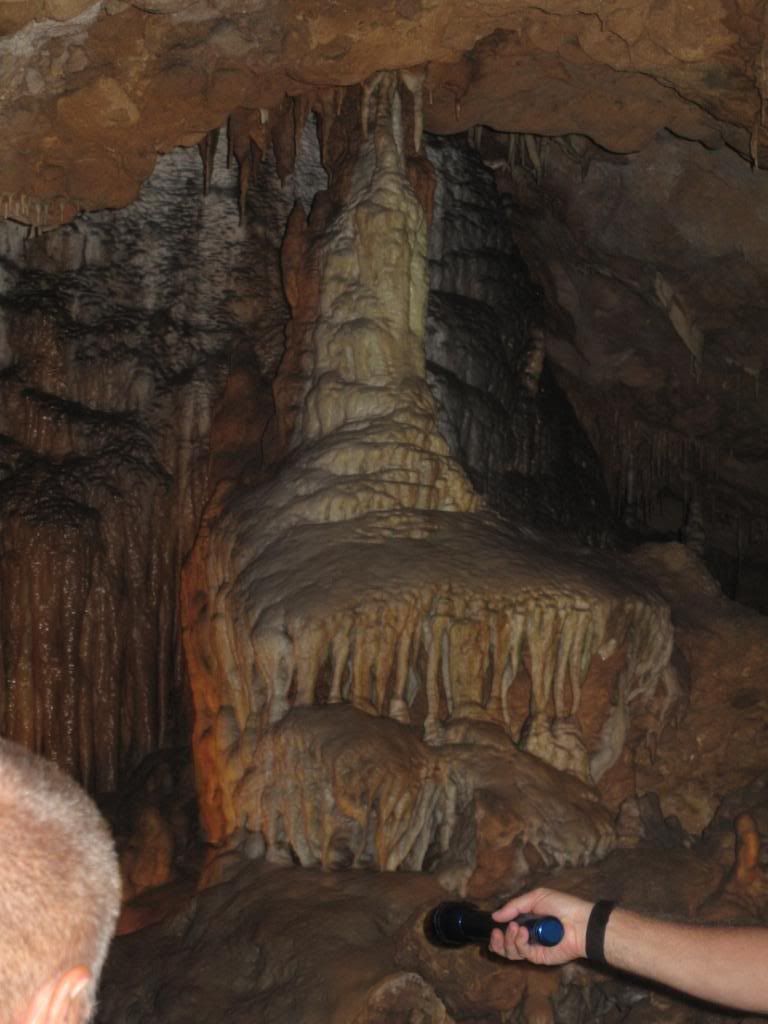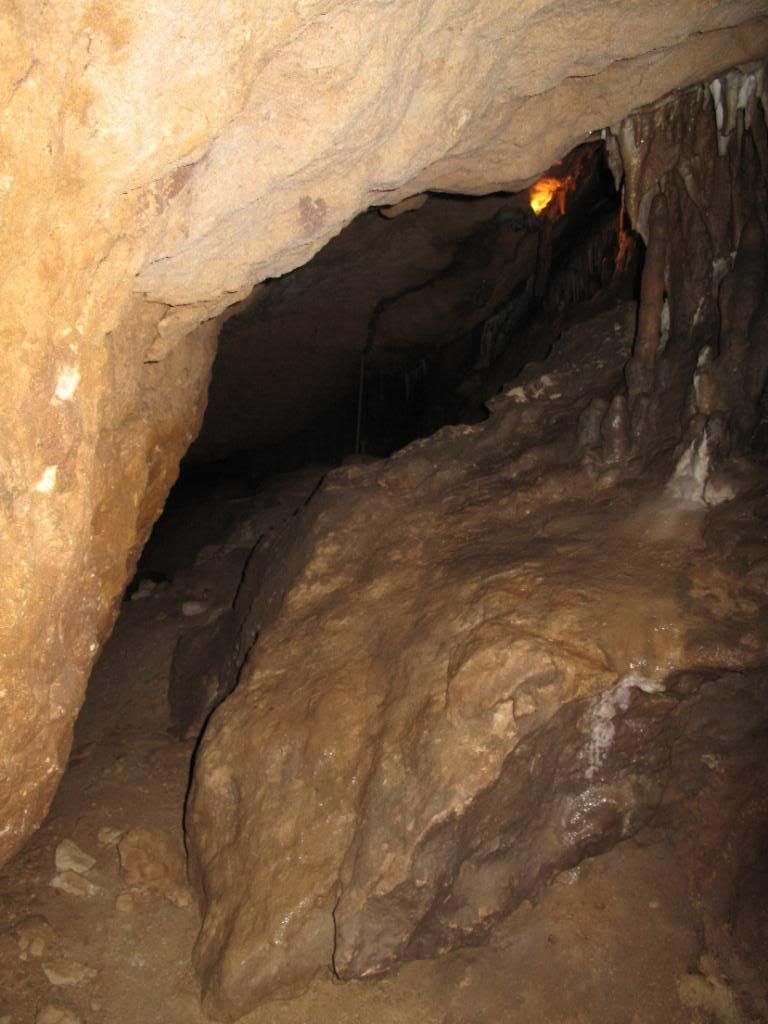 A entrance way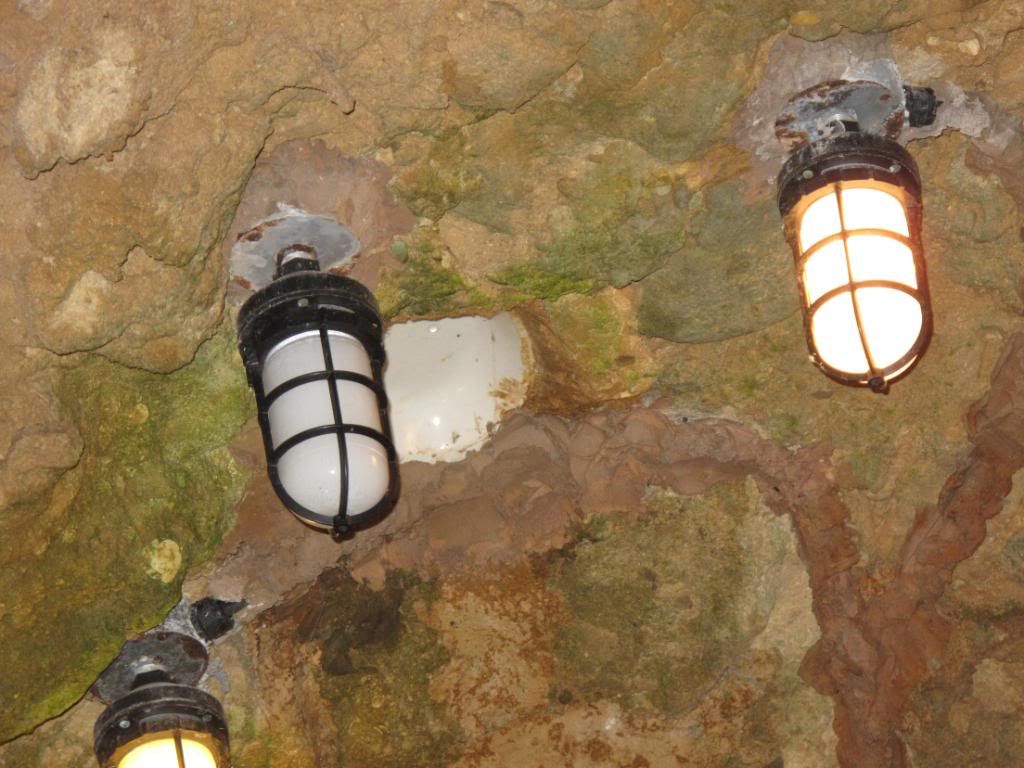 Ok, now this is interesting, see the white things in the seeing? the gopher team, who came in during the great Depression to explore the cave and make it more open to the public had a problem with lighting, all they had were little lamps that didn't put off much light, So, someone had the great idea of putting their white dinner plates above where they hung their lamps. The plates made a reflector and made more lighting, so these plates are old, and Our cave tour guy told us that the FL, caverns has the largest and in best condition collection of these late 20's early 30's plates!
Mama and Titus going into another room,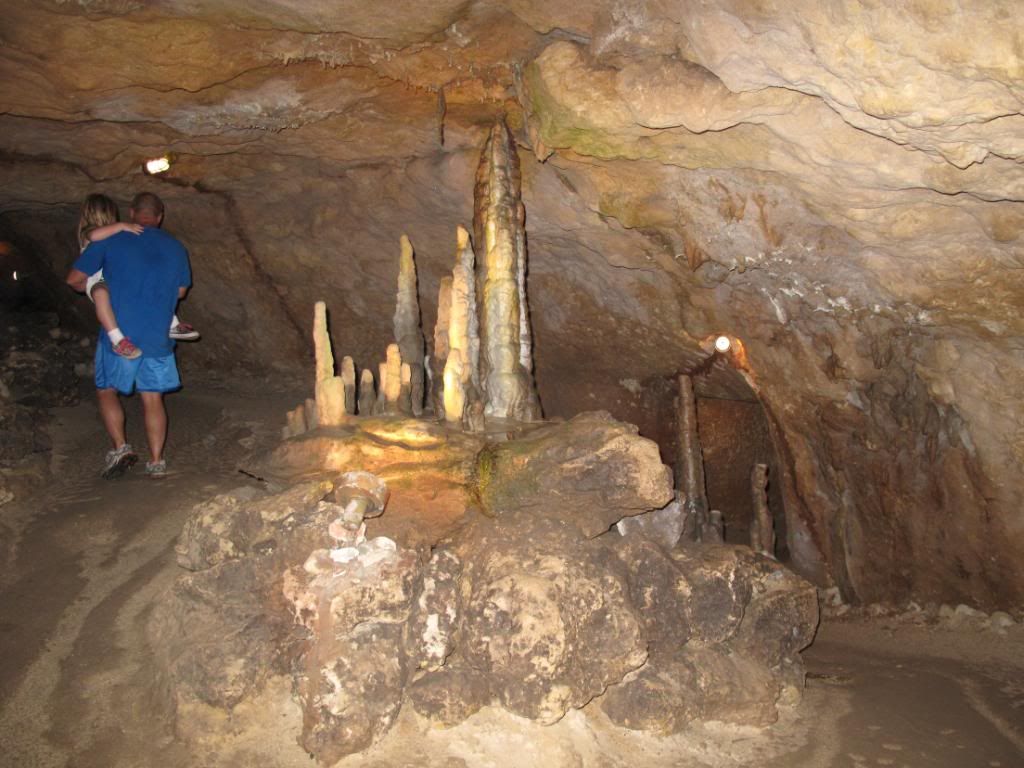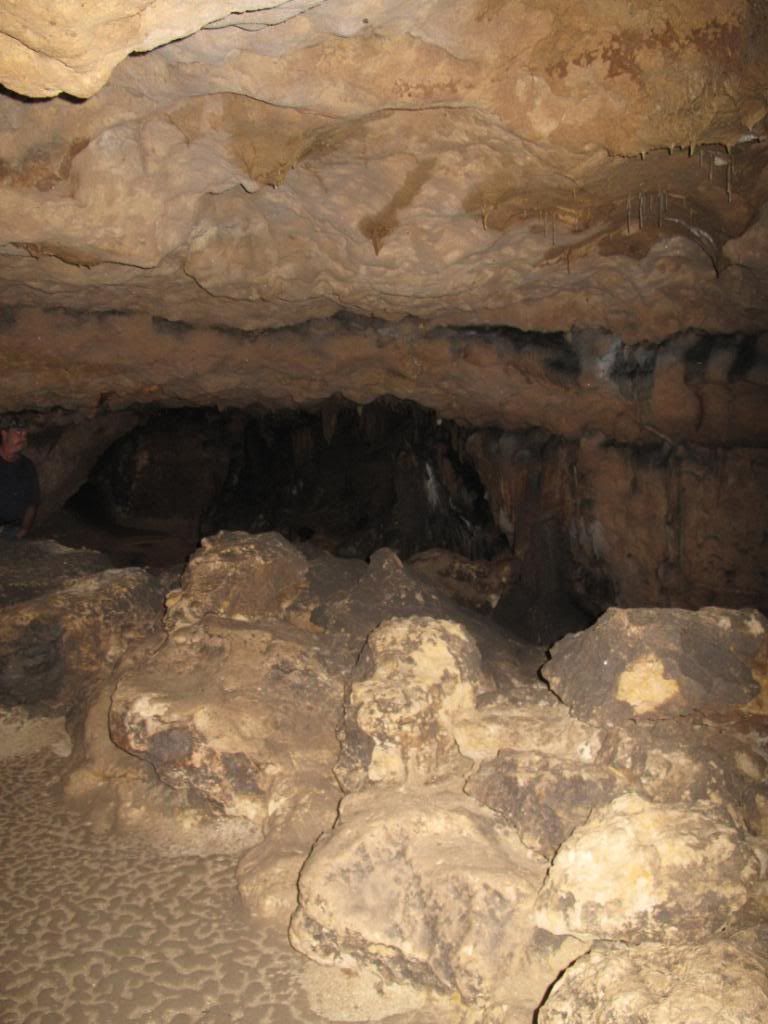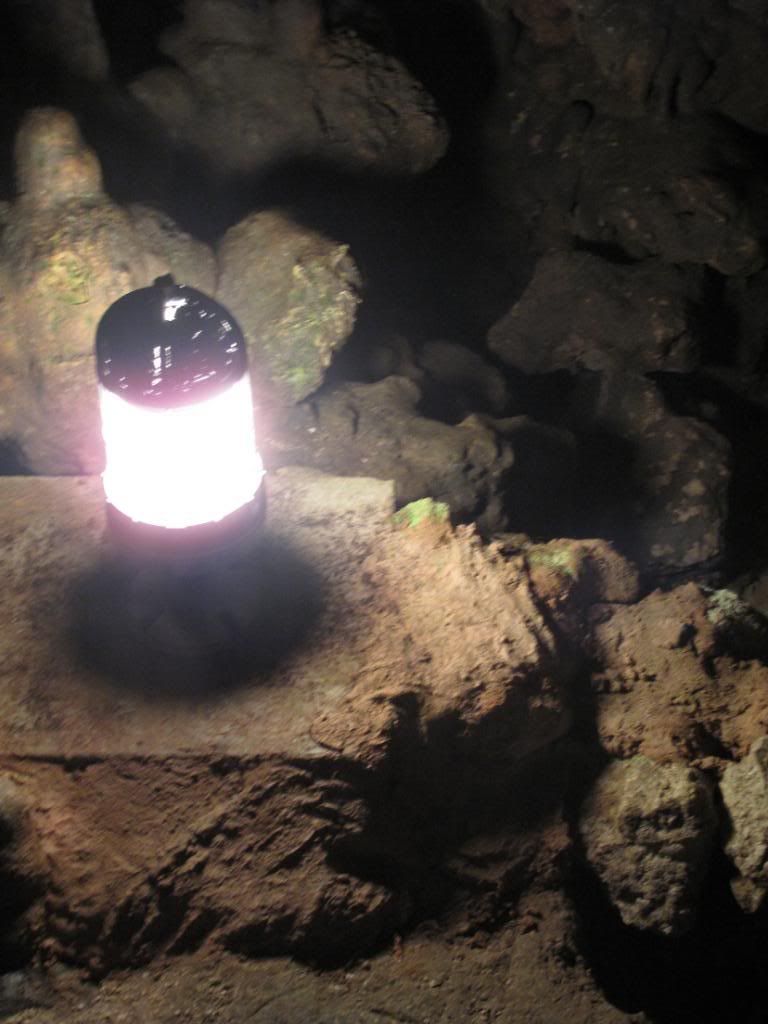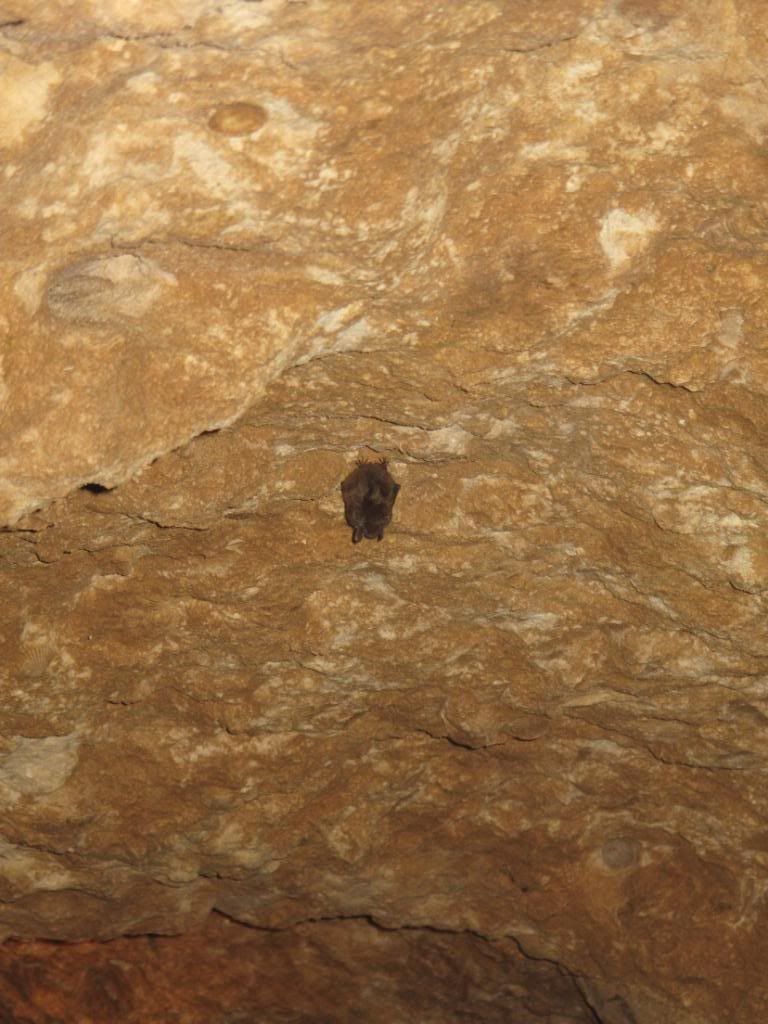 A sleeping bat We got to see,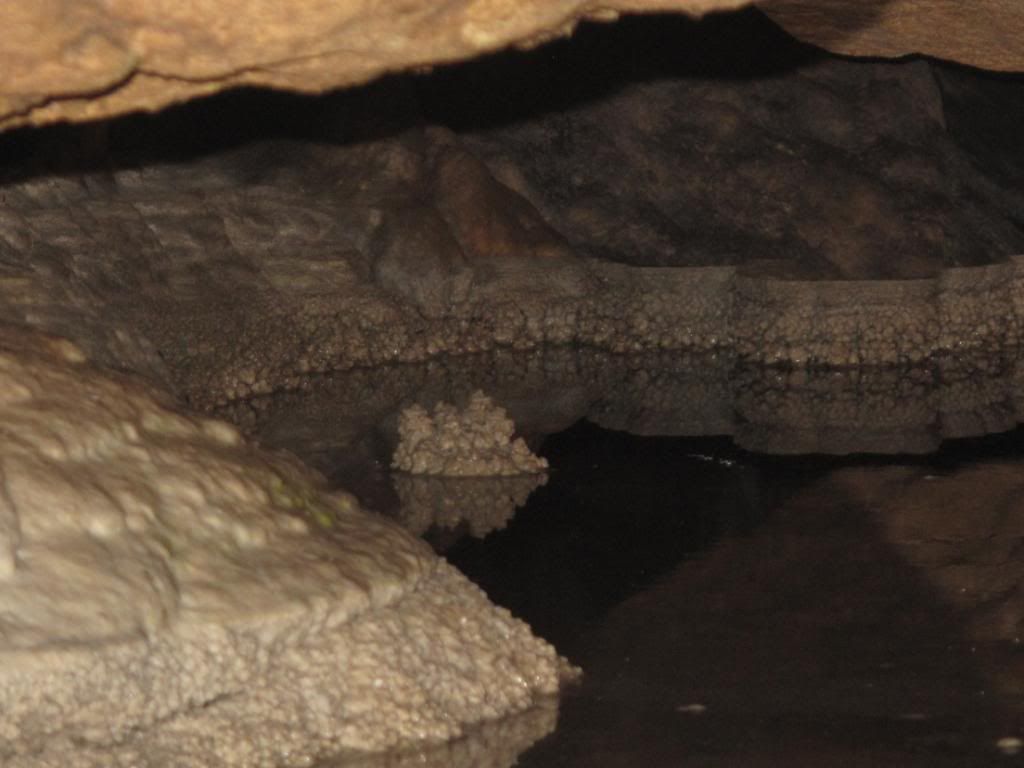 A cave pool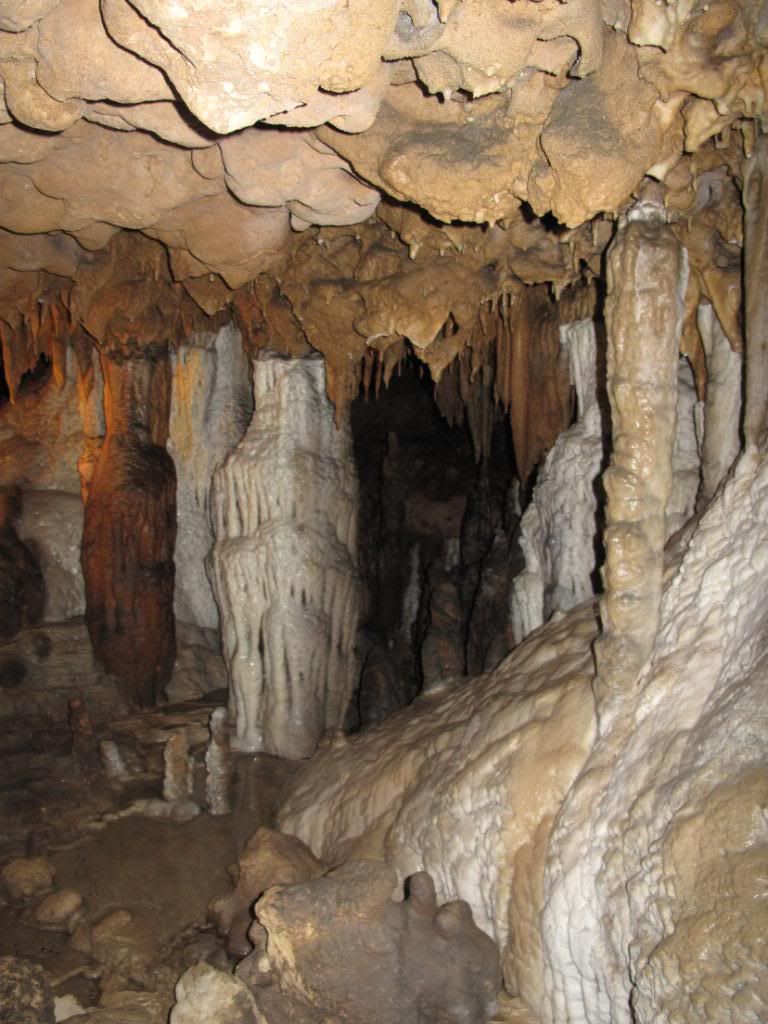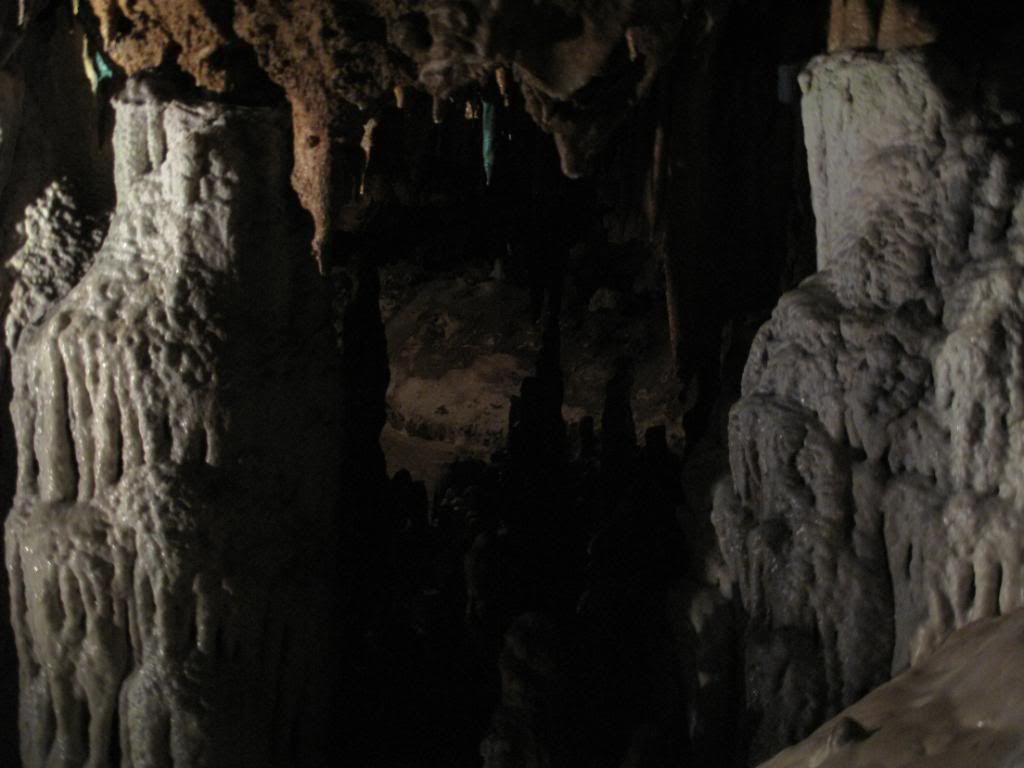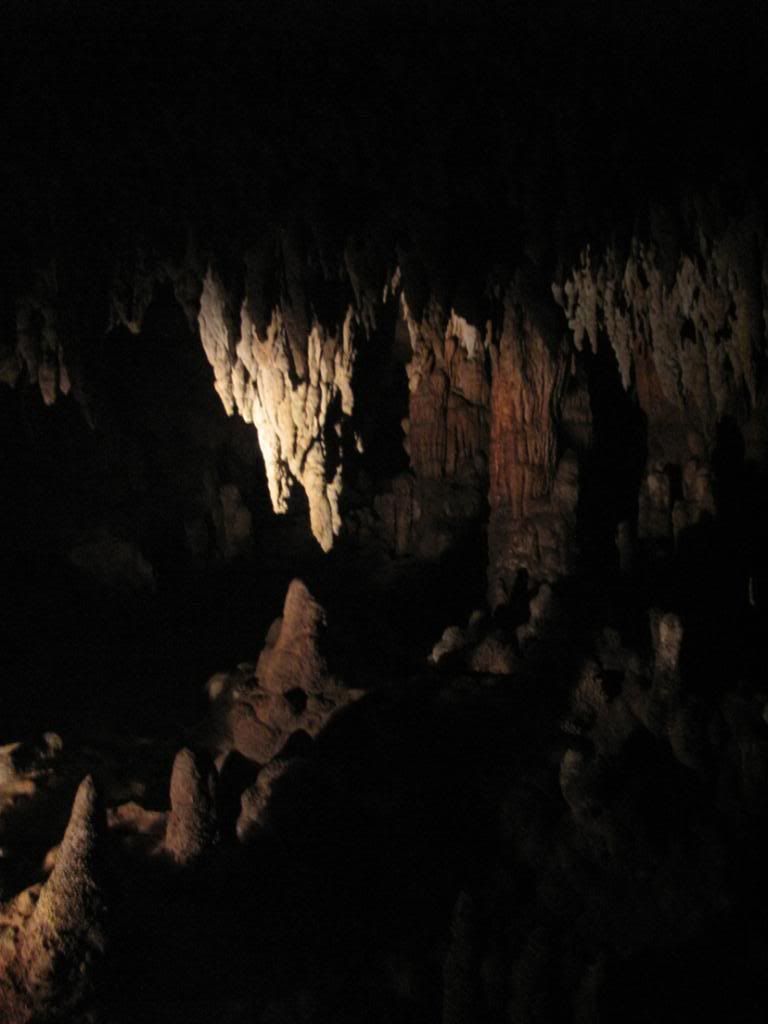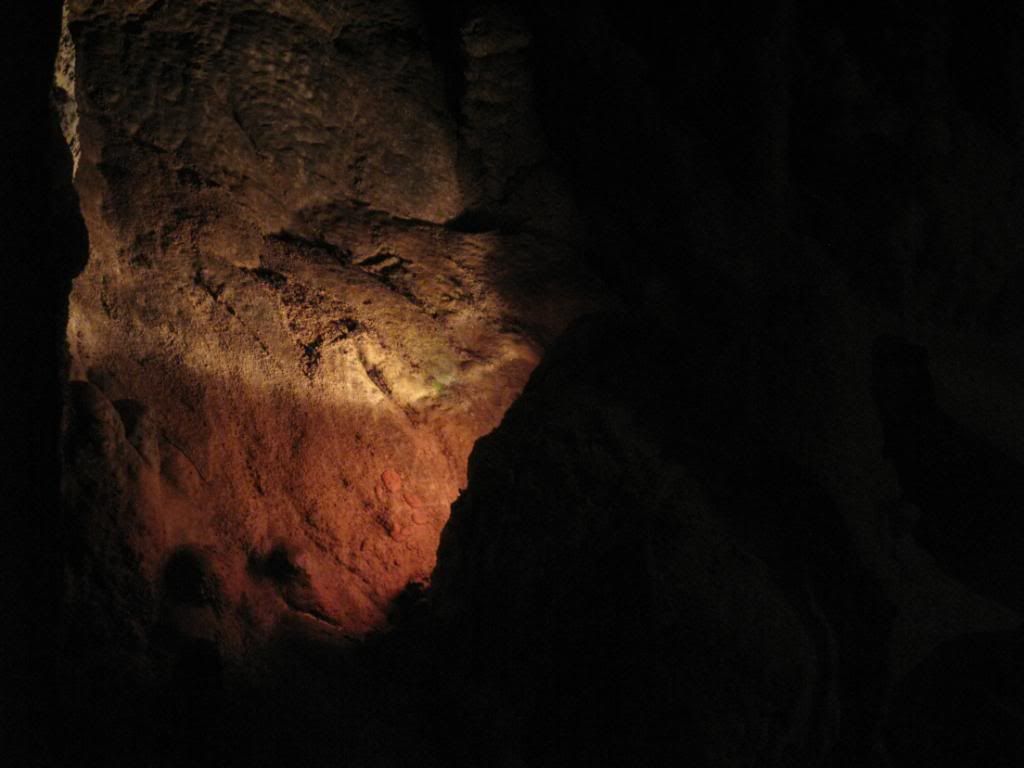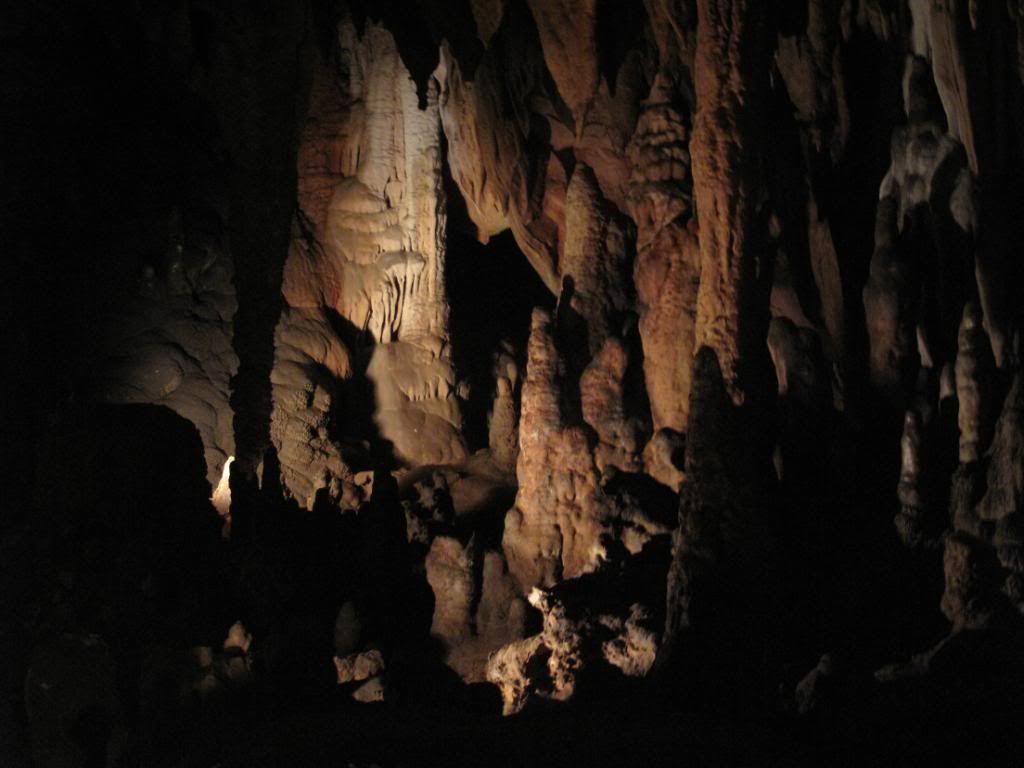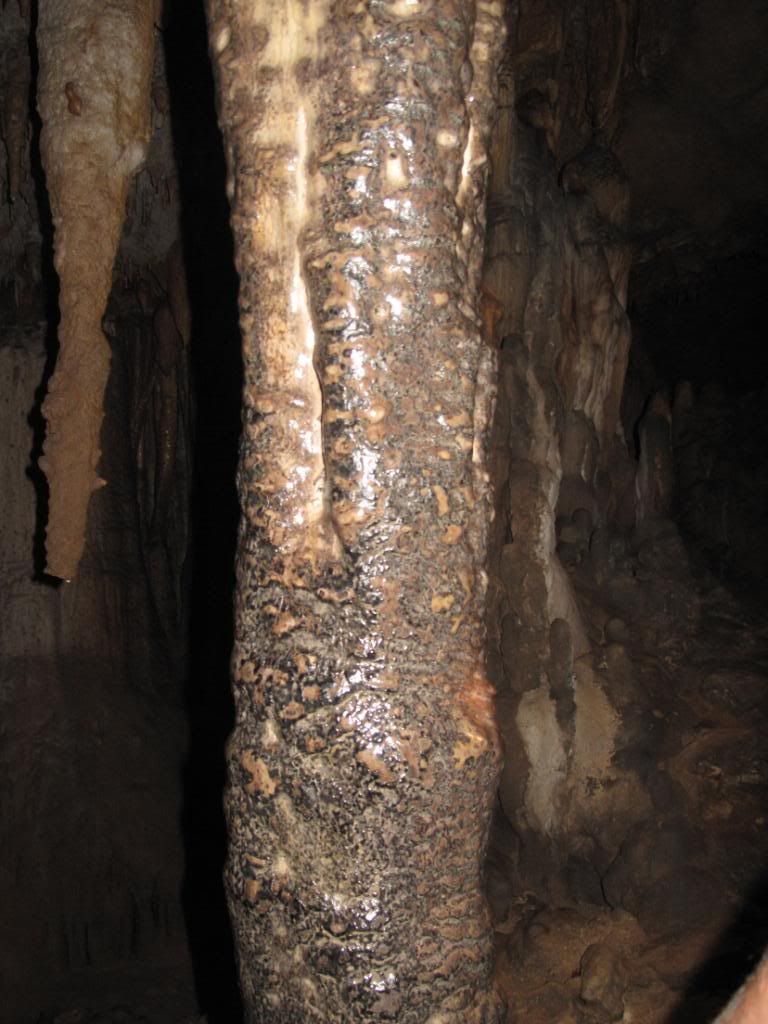 The ONE thing You could touch in the cave, see how nasty it looks? the oils on your hands do that.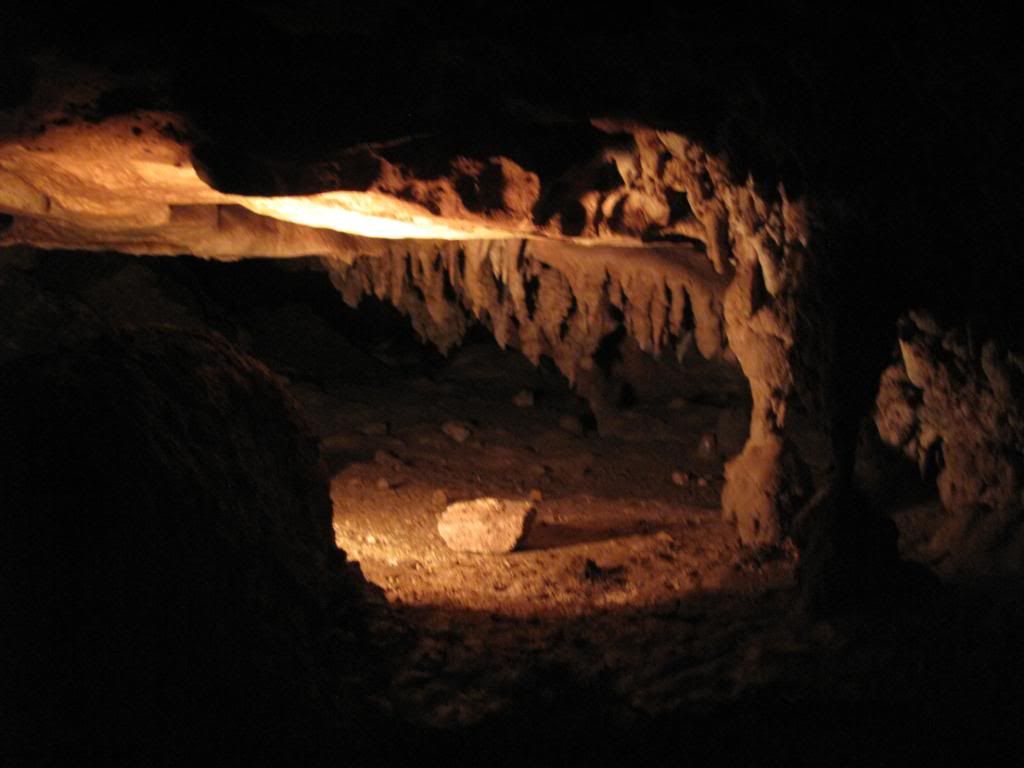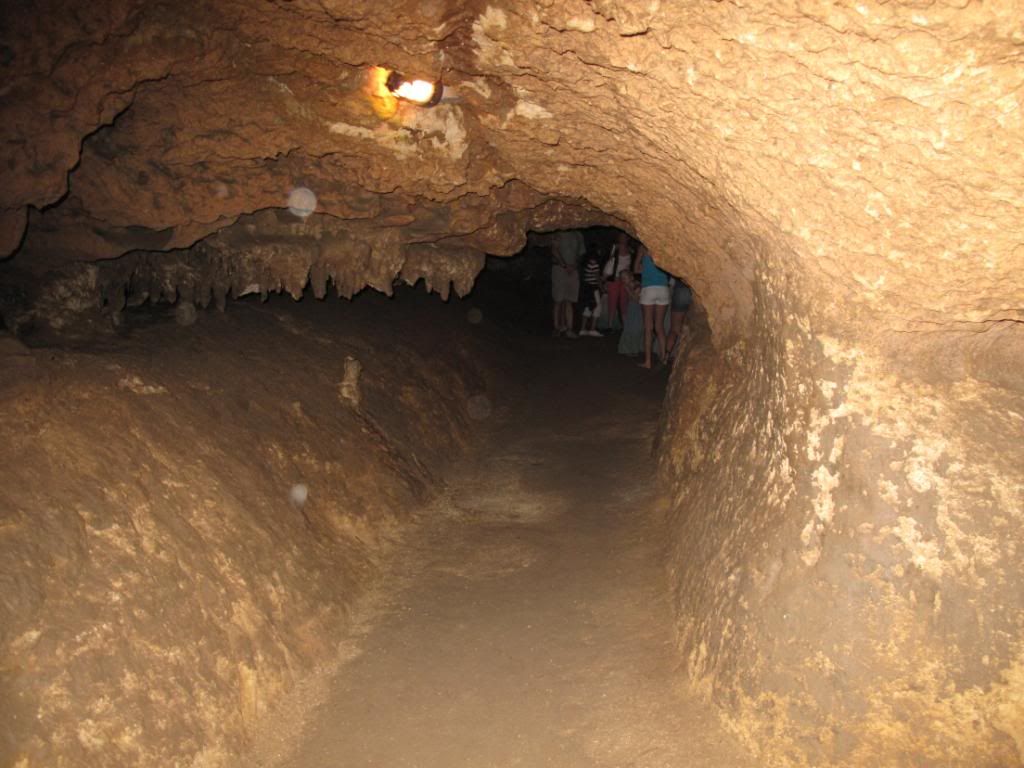 A tunnel hall way, with everybody at the end,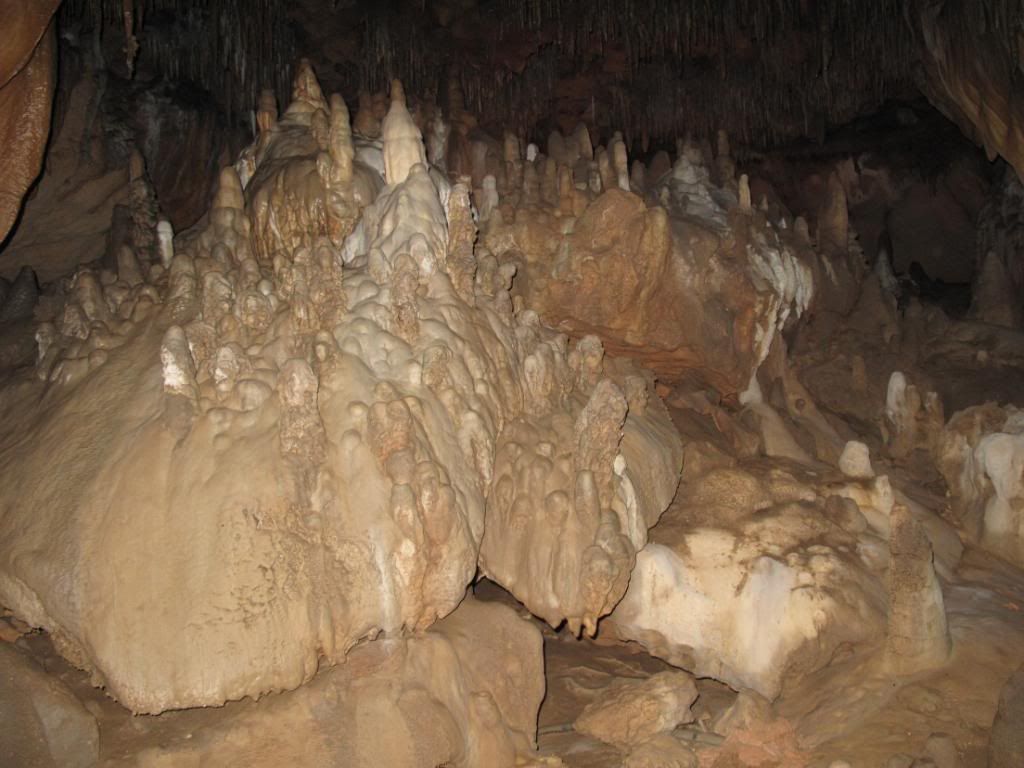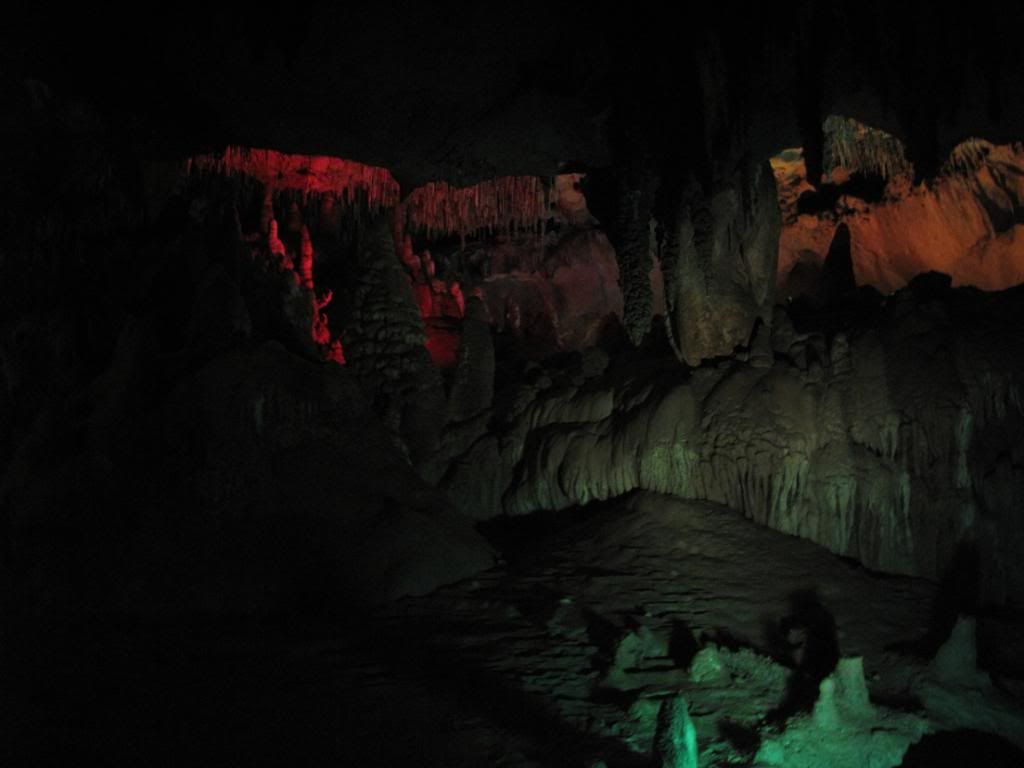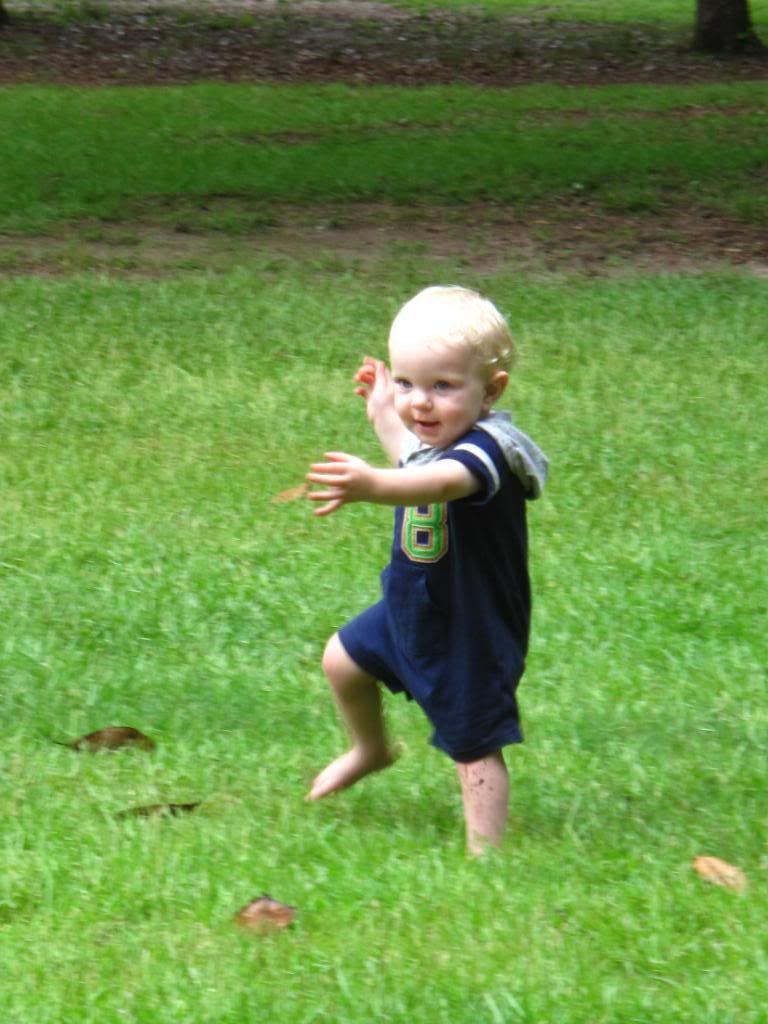 Afterward We went and had lunch at a park inside the park :-), Titus had fun playing in the grass, as you can see,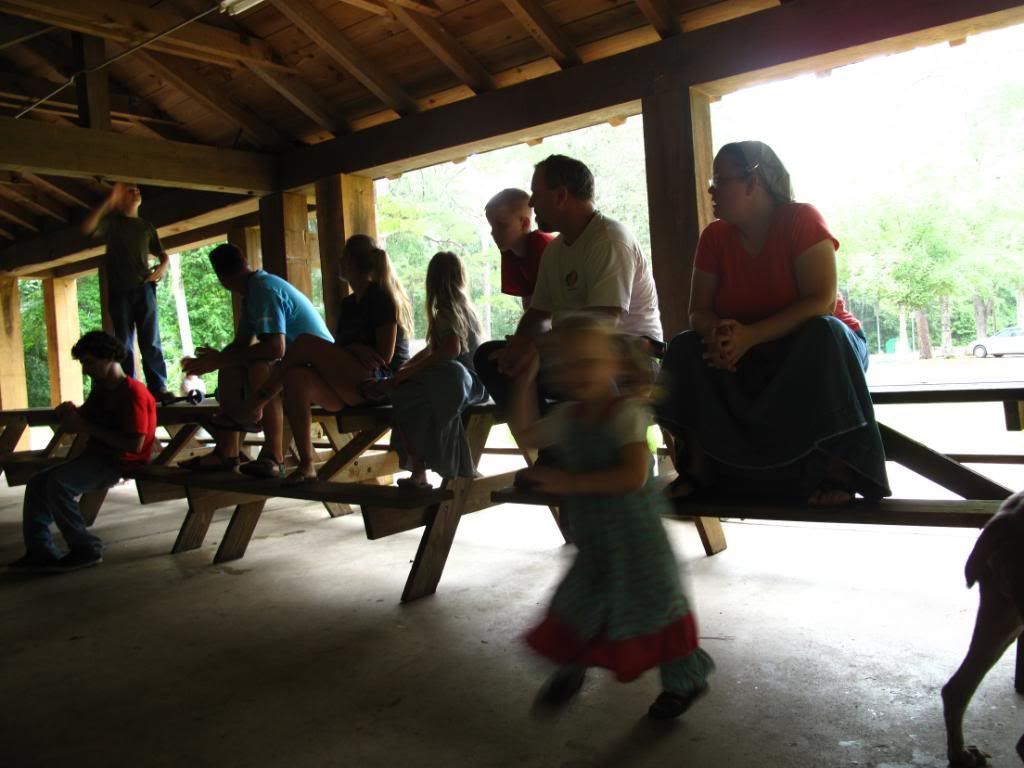 After lkunch, everybody sitting 'round and talking, I think Evan is looking for Birds nests.