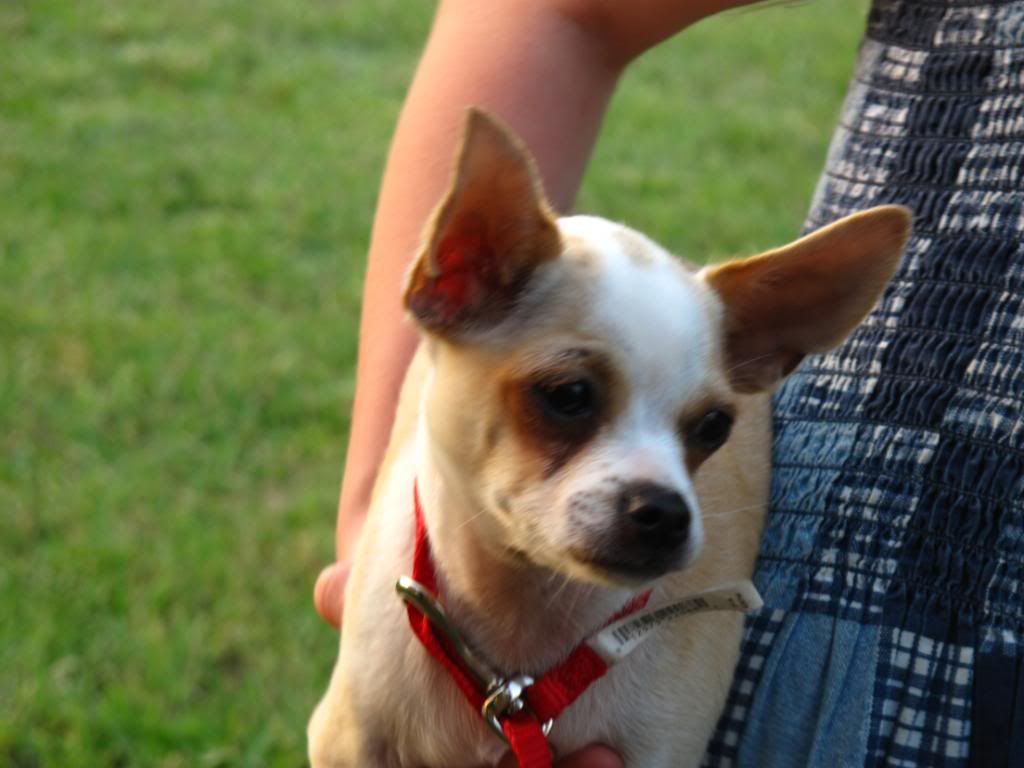 Angus Puppy,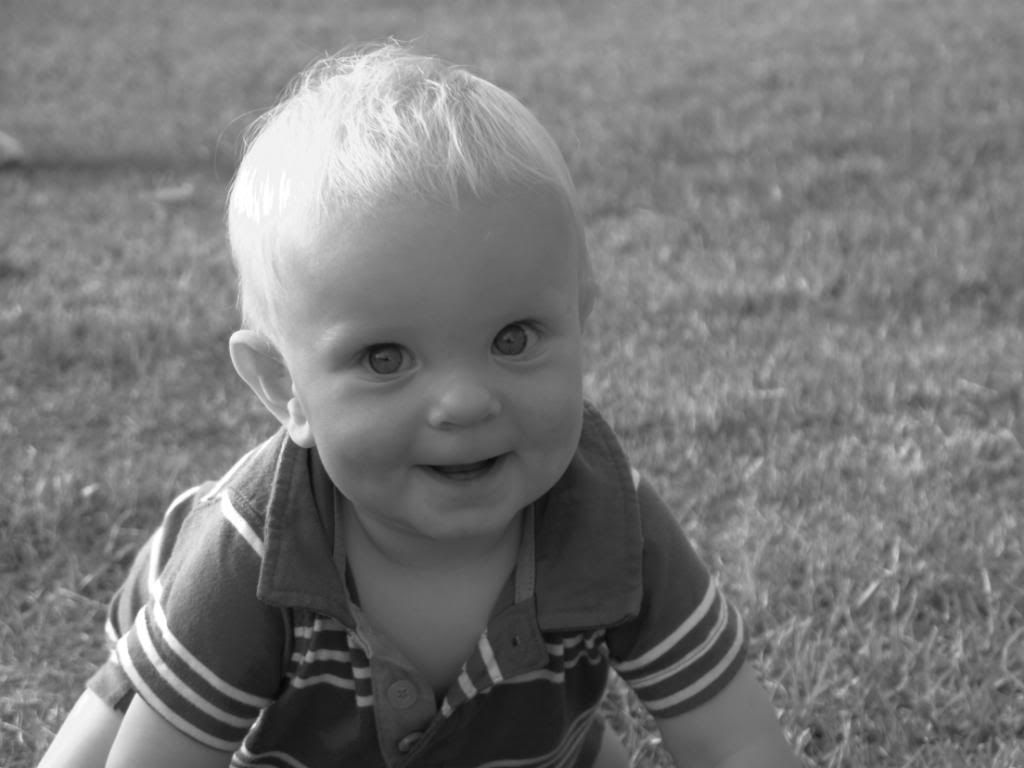 The cutest Titus EVER!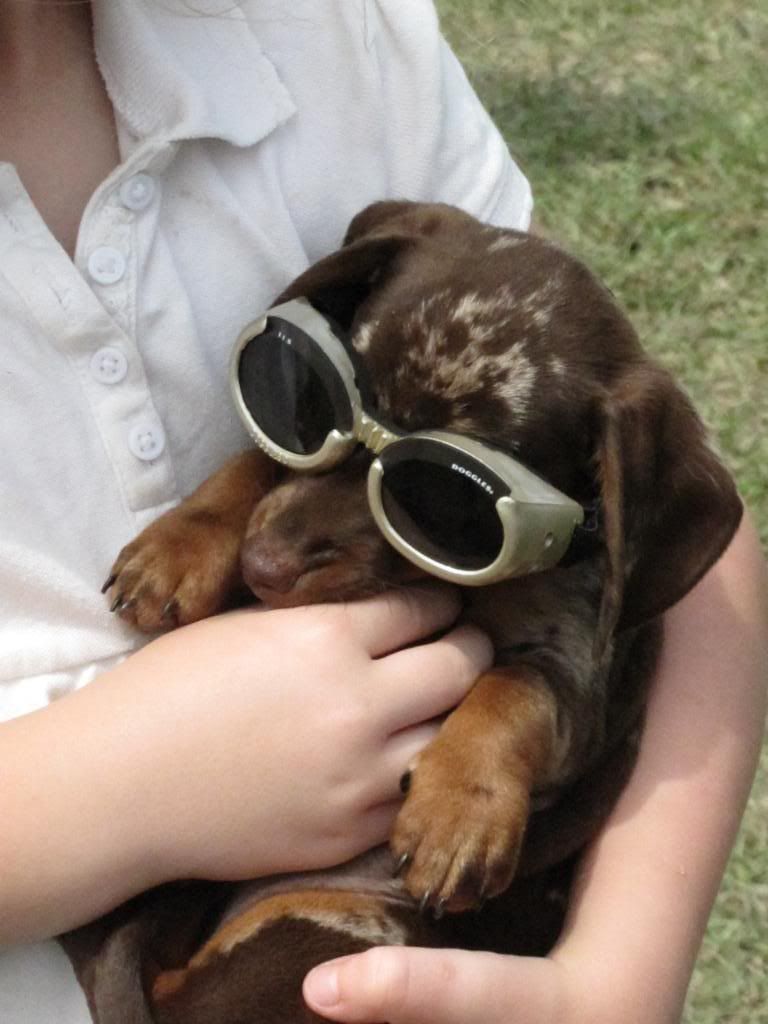 Doggy goggles, their the fashion these days....:-D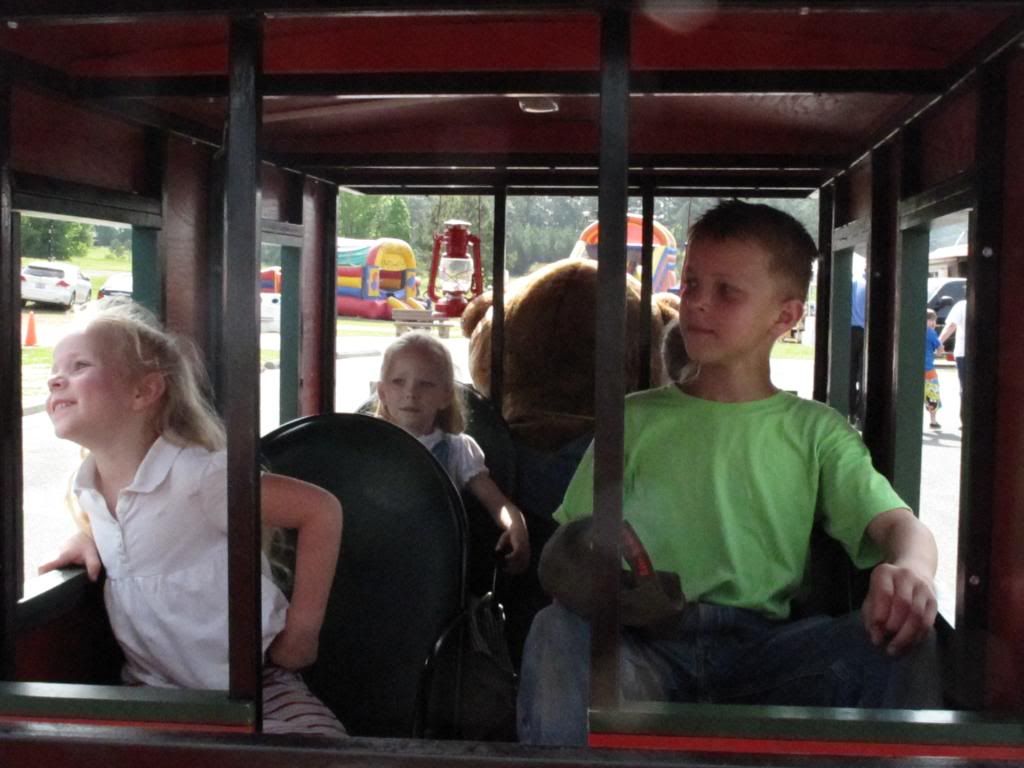 riding the little red train,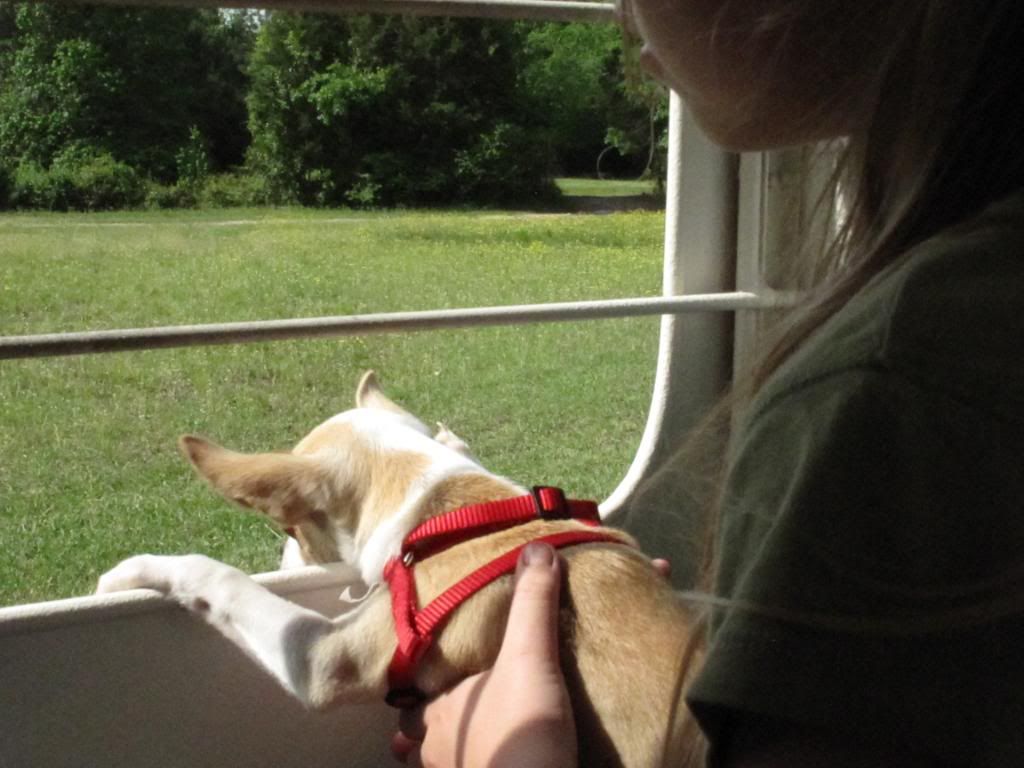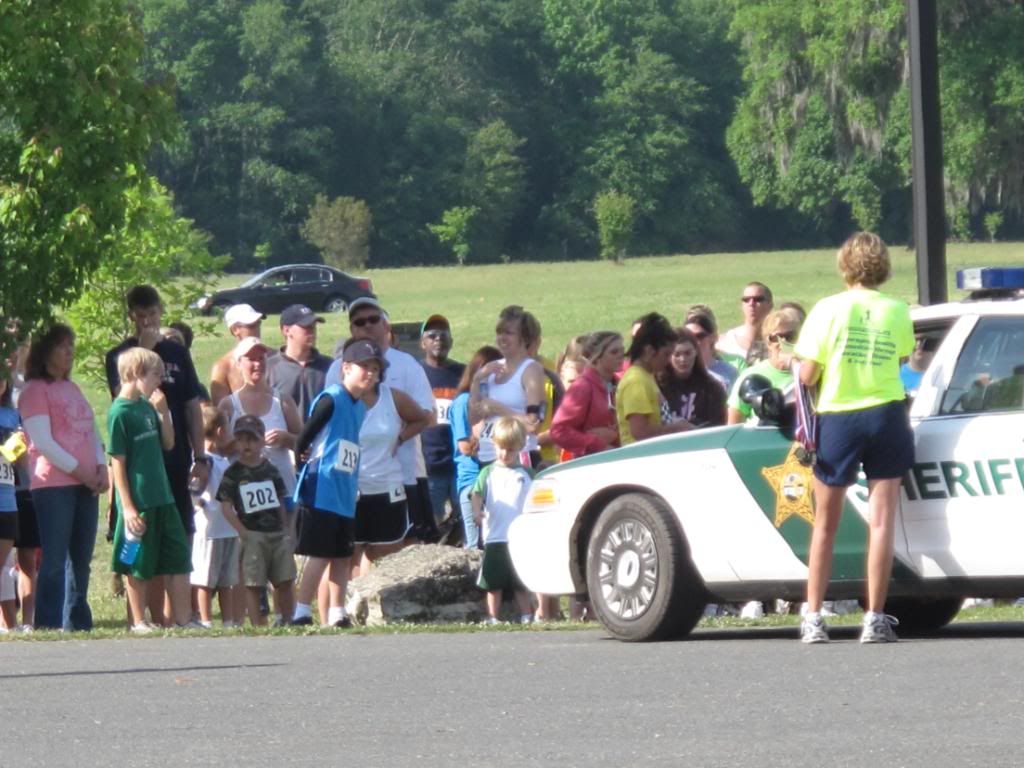 The marathon runners, (there was a race, see the boy in the front wearing blue & black? He was one of the first to come in.)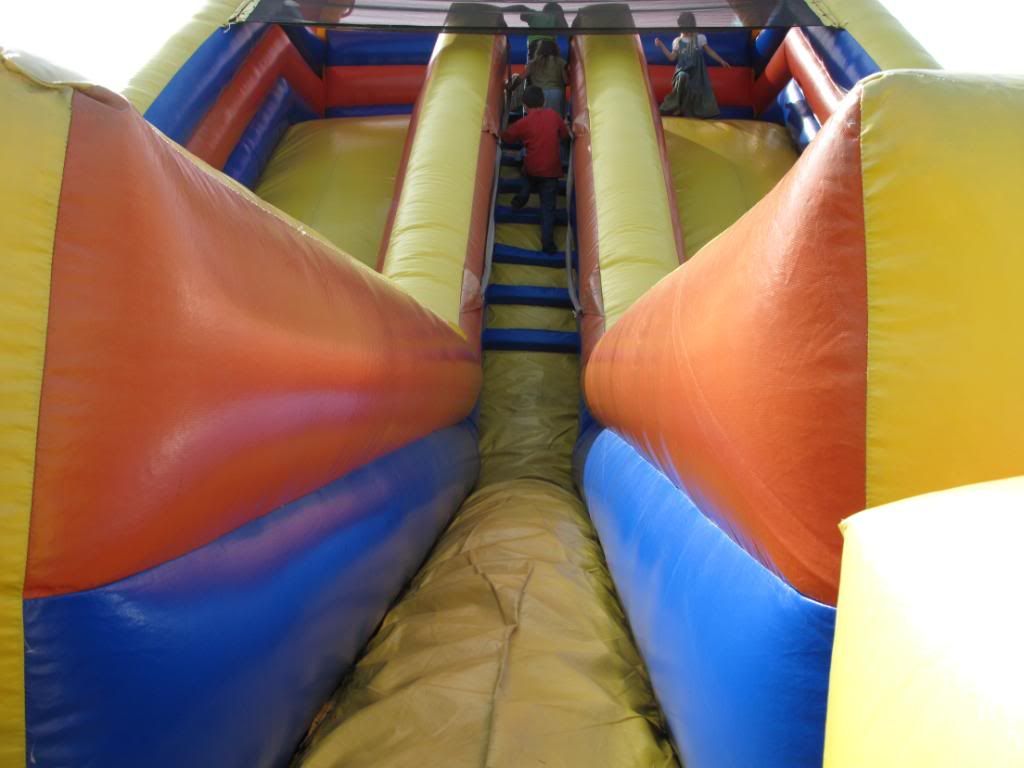 the slide,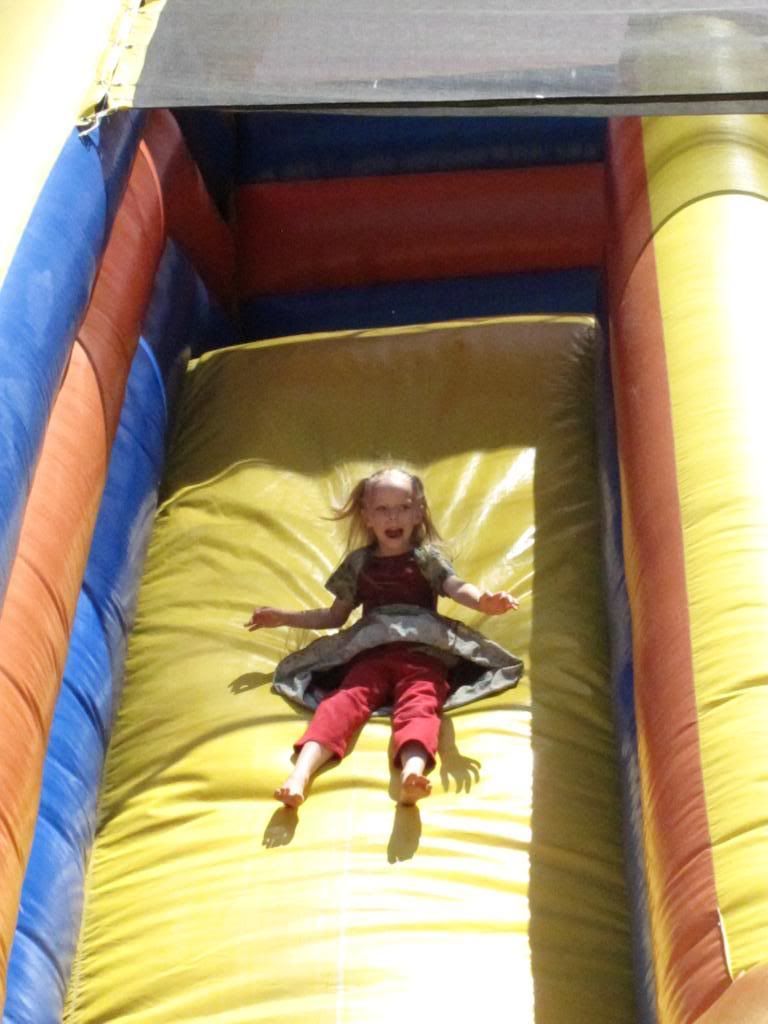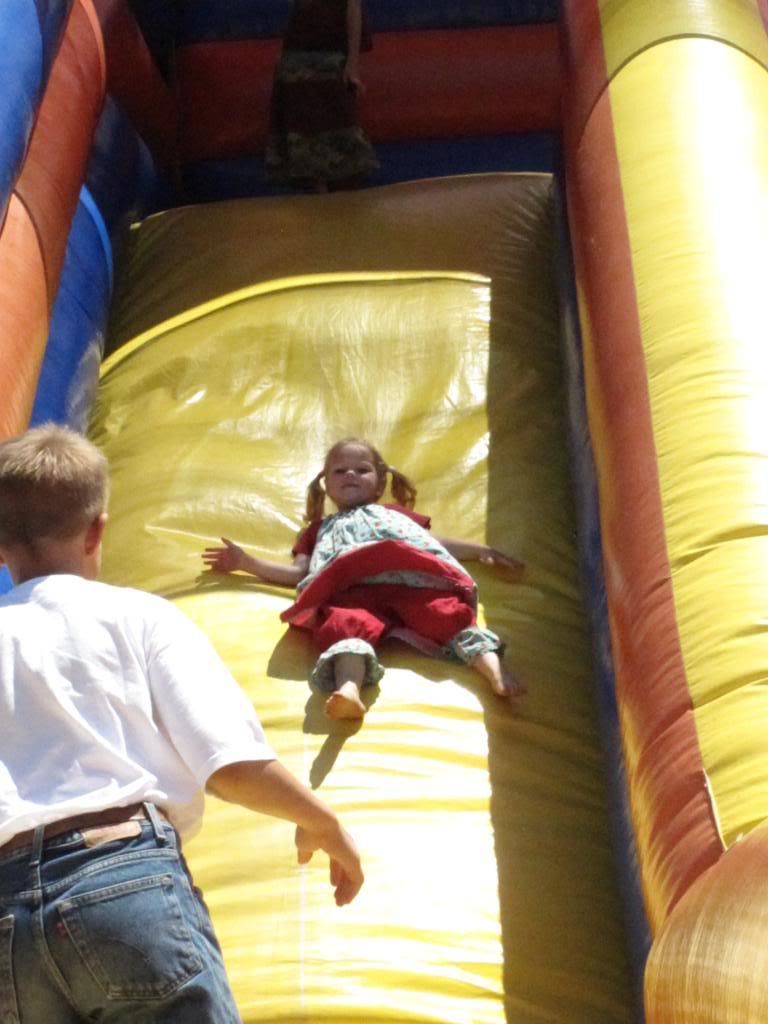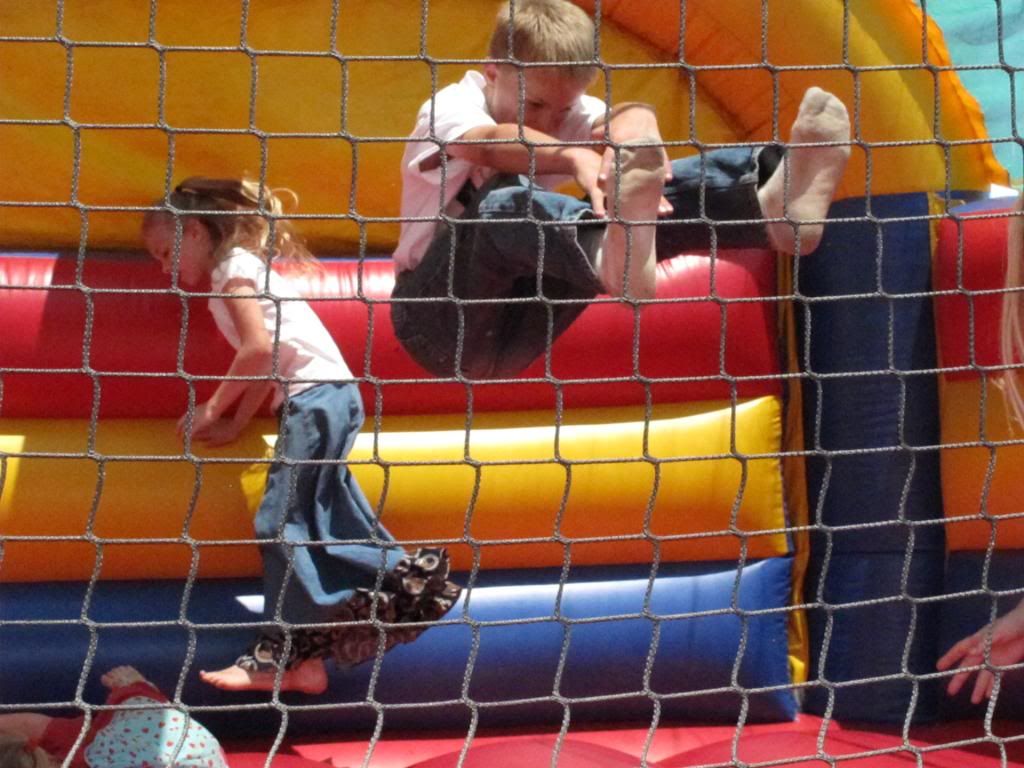 Air born Zeb...:-)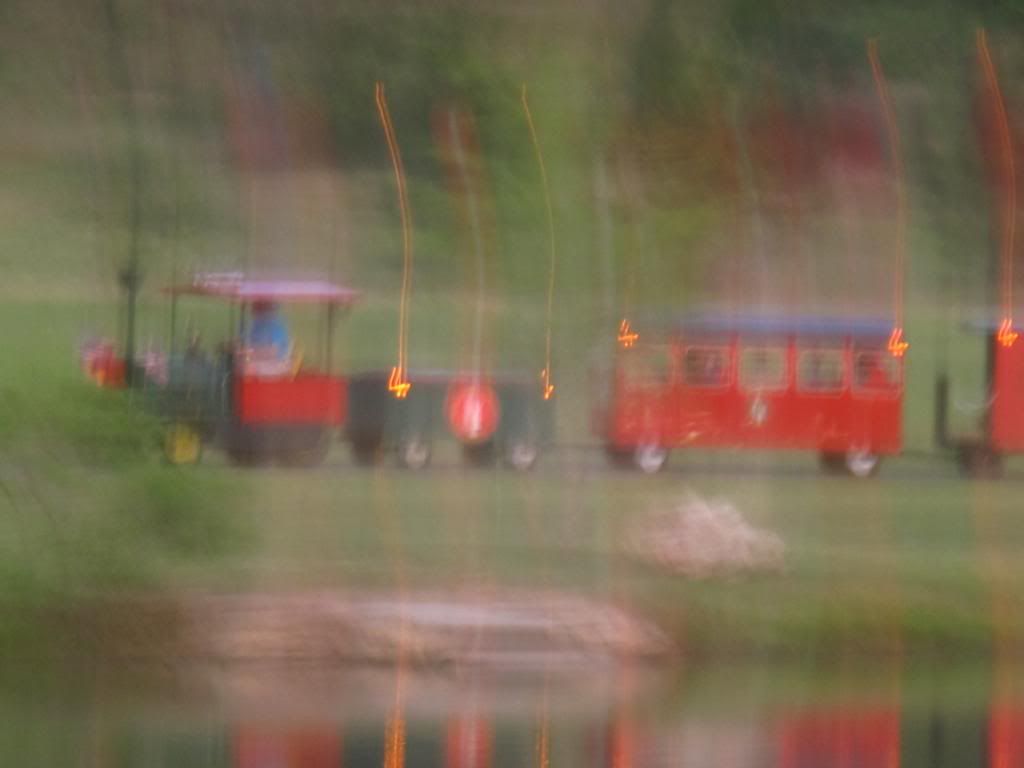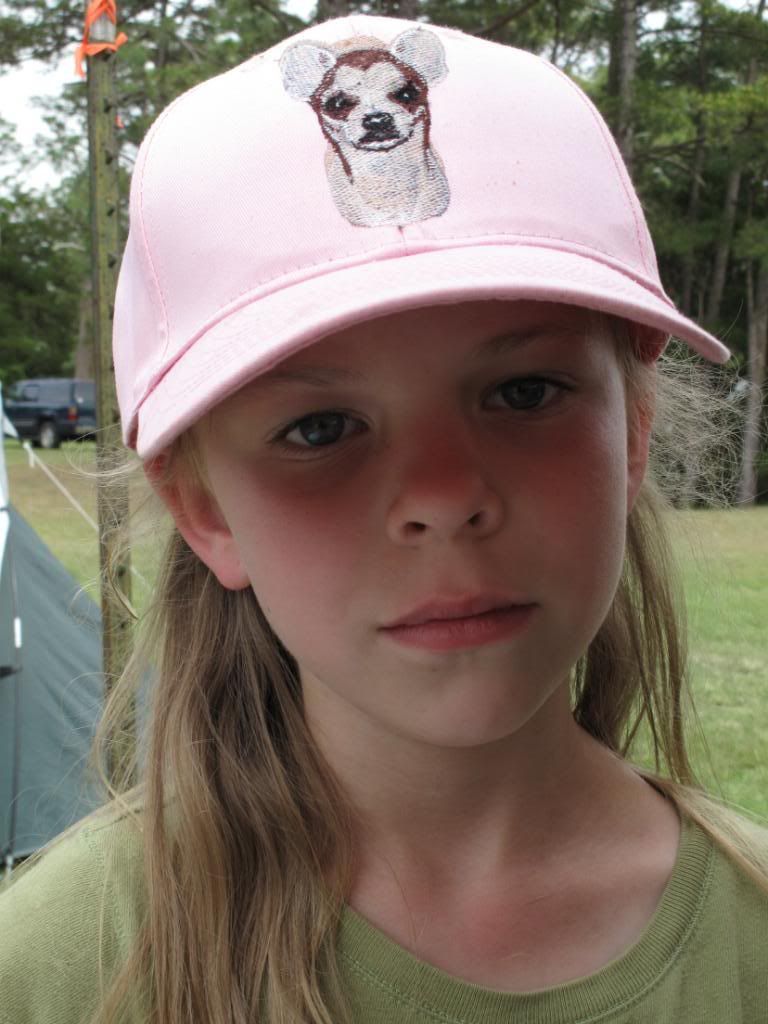 Shauna and Her Chihuahua hat I bought for her, she was so tickled to get it!!
THE FIREWORKS: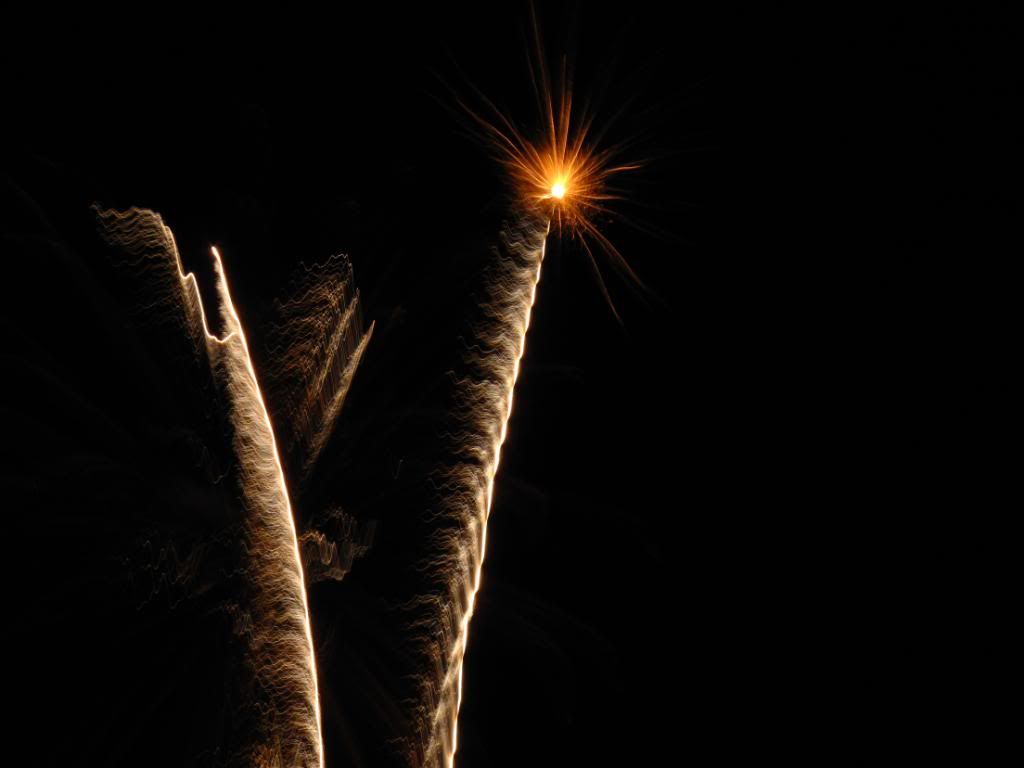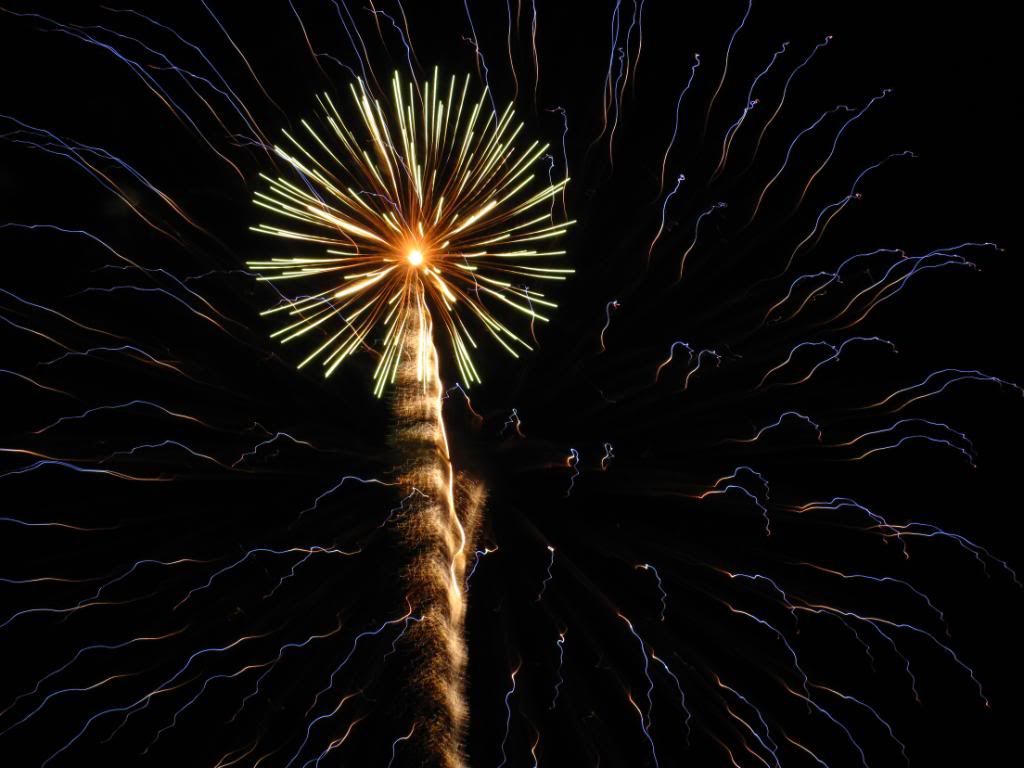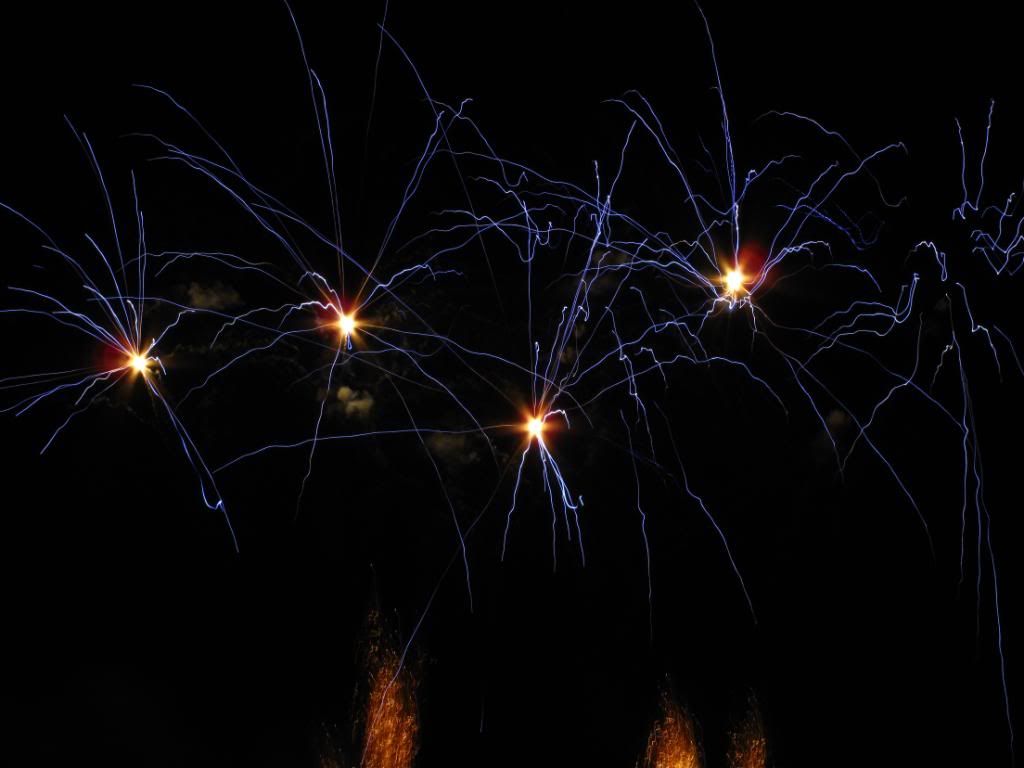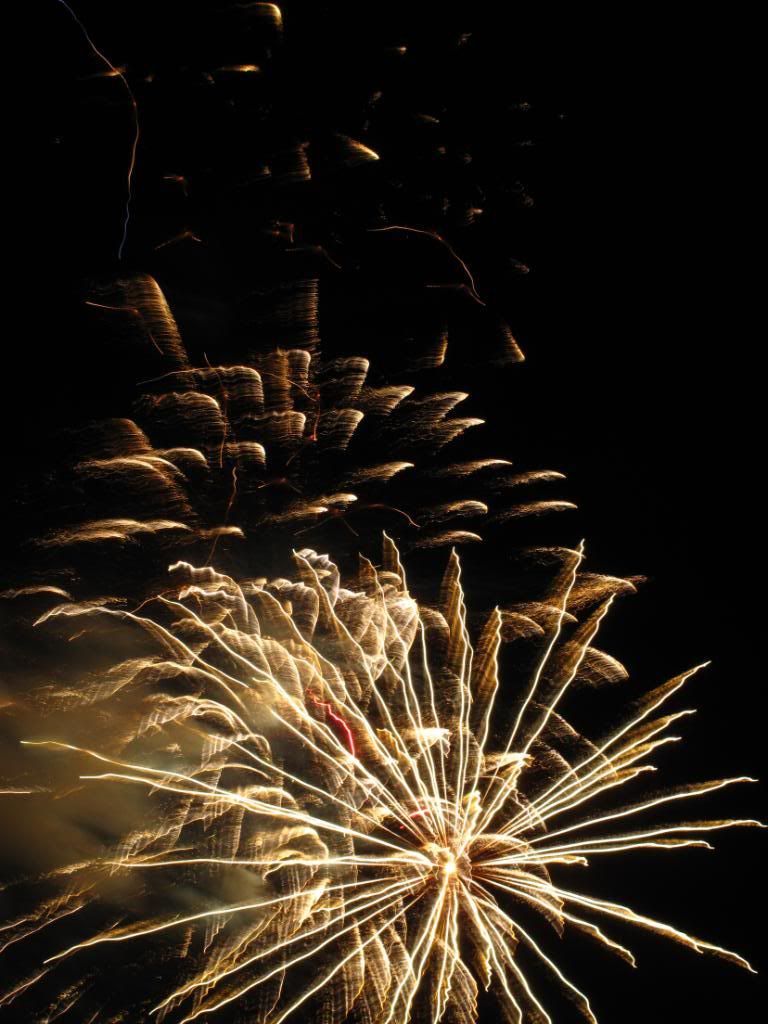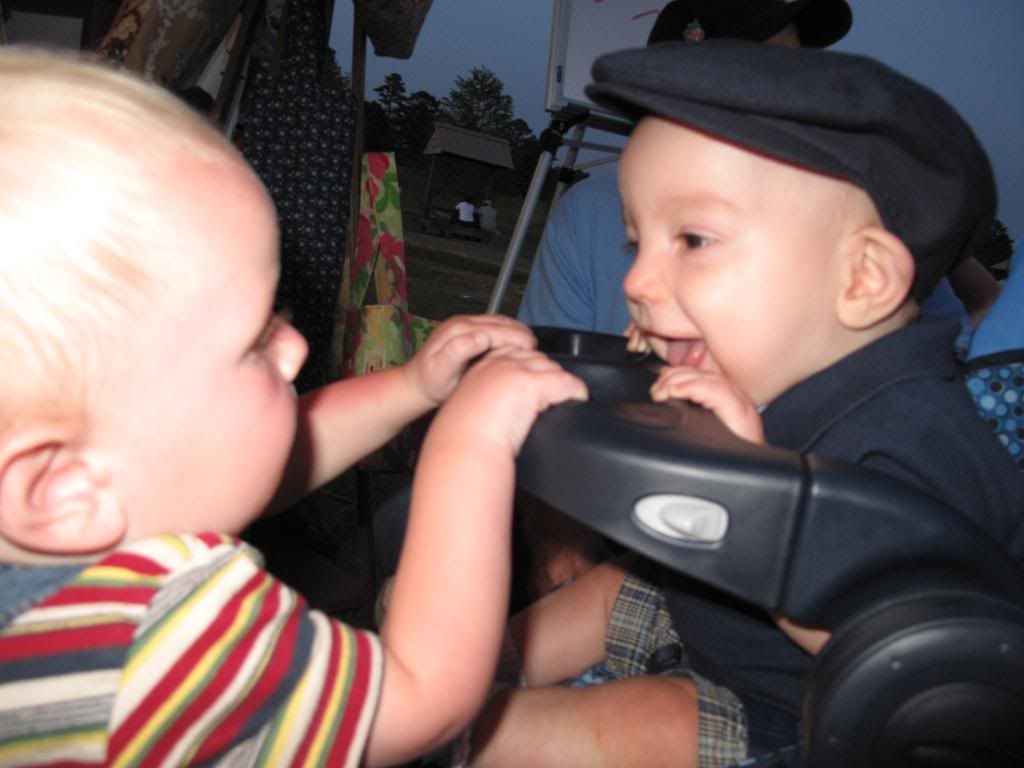 the little baby in the stroller is Our Mail carrier (Mrs. Brenda)'s Grandson, Tyler, He was born a month or so after Titus,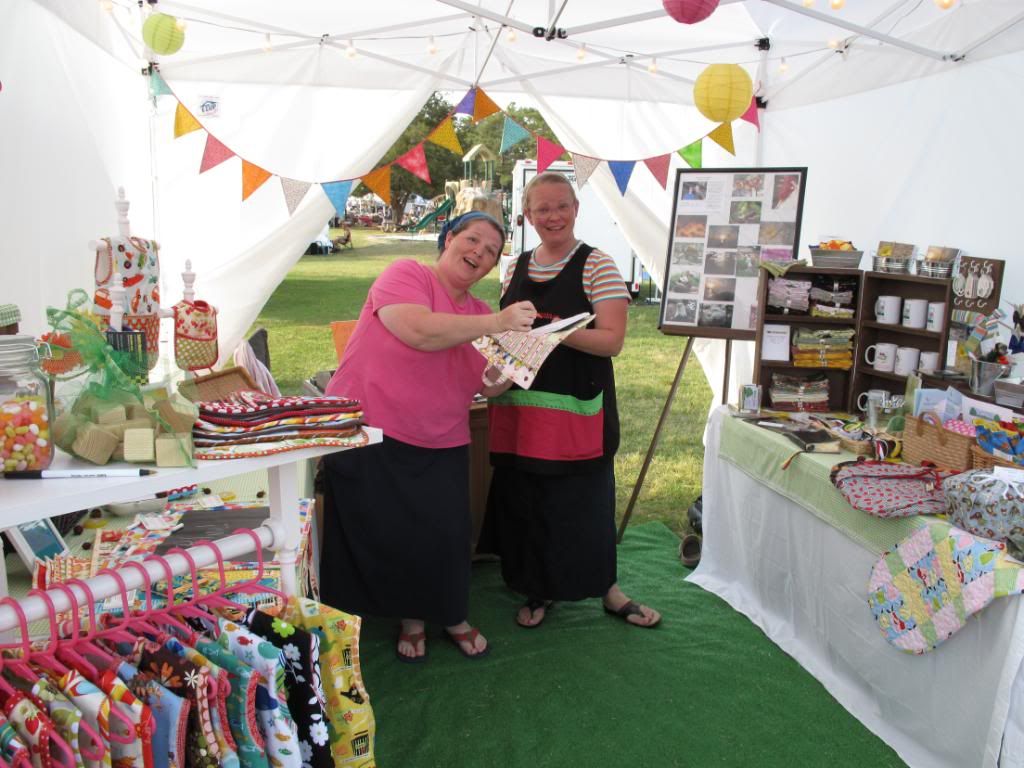 Mama and Aunt Dana's booth.
TO LET YOU KNOW, OUR WINNING ART WILL BE POSTED SOMETIME IN THE FUTURE!
:-D :-)