FOR TODAY
Outside my window... Puffy clouds, the tree's shadows, and a hot, blazing sun.
I am thinking... it is a very good thing I do this day book, cause, if I didn't, I wouldn't post nearly enough! :-D
I am thankful for...

From the kitchen...
Apple Cinnamon and Blueberry breakfast cake, with Chocolate milk.
I am wearing... My favorite denim skirt and a striped black, brown, peachy/pink, cream over shirt and pink undershirt.
I am creating... My photography website
I am going... to do school work.
I am reading... My school books.
I am hoping... to get more swag bucks and finish
my Language arts book today.
I am hearing... hearing Annaruth sing "I am 16 going on 18"
and the boy's fishing crickets (which I've been hearing for 3 days now)

Around the house...School, school and MORE school.
One of my favorite things... blueberrys! ♥
A few plans for the rest of the week: might go to the park with the P. family today, then on Friday hopefully we'll go swimming, then on Sat. we will visit the P. family at their house!
Here is picture I am sharing...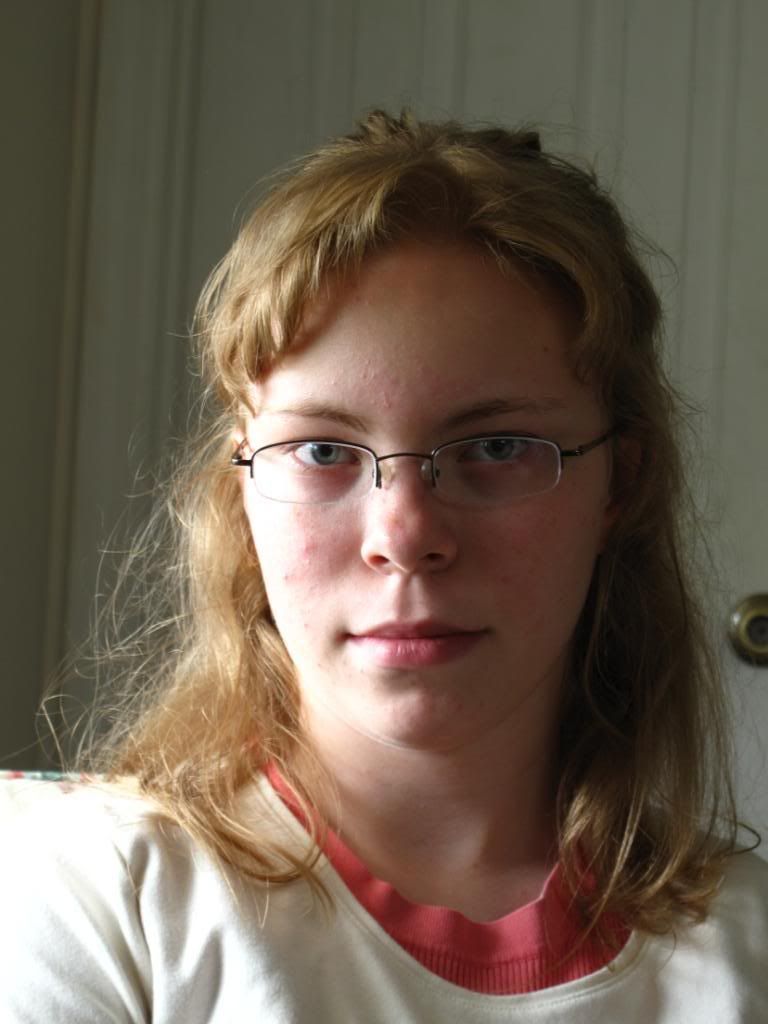 My new haircut!