FOR TODAY
Outside my window... A newly cut yard.
I am thinking... I Had SO much fun with the
Pickrons, Peytons, and Drieths.
I am thankful for...
Good Friends

From the kitchen... Titus' Mess from Watermelon and Cantaloupe
.
I am wearing... My PJs still....
I am creating... A poem...sometime today.
I am going... (change the 'I' to 'WE') are going To go grocery shoping, hopefully.
I am reading... Proof reading a few books that Daddy and the boys picked up at a lwan they were cutting, the Lady said "You can take anything y'all want in that shed" So, through it they went. Came home with firecrackers, different kinda of tape (like plummer tape and stuff- that was Zeb's idea)
A cigar (it was in a glass case with a wax seal...and also said it was hand rolled, somebody payed a lot for an cigar they never used-oh, that was Zeb's idea too) and a box full of children books. First Mama did a inspection of the Little children books, But I've got to proof read the chapter books.
I am hoping... That Ella IS truly potty trained, No accidents in almost 2 weeks! Whoo hooo!!
I am hearing... Titus play in the play pen and press a toy that says 'Its learning time! Woof woof!' then 'peek a boo! I see you!'
Around the house...a clean one....considering company and all.
One of my favorite things... Babies! ♥
A few plans for the rest of the week: Don't know about any....
Here is picture I am sharing...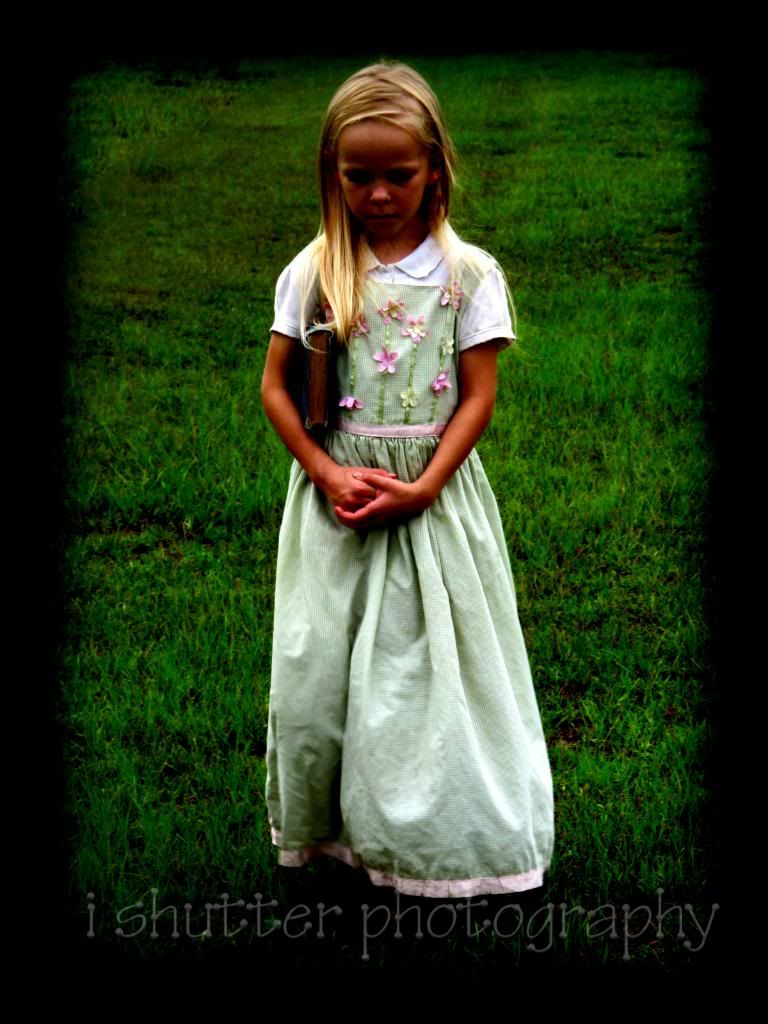 So long fer now folks!