This is my first time doing this particular party. But as soon as I saw
Alexandria's entry
, I knew this was an event I couldn't miss out on!
Enjoy my friends!
Oh, if you aren't a classical novel type, just skip this whole post. You wont understand or perhaps even like it. Just saying.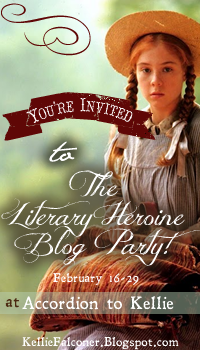 My Likes: Books (Make'em big!), Movies, Sci-Fi, Classics, Blogging, writing, Erik/Phantom of the Opera, Europe, Sherlock Holmes, The color pink, anything Retro.
Dislikes: Egoistic people (except if they are my characters, or from a book!), Bad Grammar (kill me with a knife!), the colors yellow and green if they are very bright, Salmon Paddies, and the Summer. Yes, I hate summer time.
I wont even go into aspirations.
I have eaten Squid before. It was like eating a tire, or rubber glove.
Not someone who has it all, or has it all together, but who people can count on. Always.
Alice Kingsley. I am always chasing rabbits (figuratively, of course!), and thinking up absurd things with my active imagination. Plus, some fashion is "Like a Codfish" to me.
I'm very much like Jo. Temper included.
I even took a quiz once, and it gave me Anne. So, I'm not the only one to think I'm like her.
And as for the ones I admire, Lady Blackney, and Irene Adler. No doubts there.
I adore this novel. Nuf said.
This one too.
I love me some Holmes.
My favorite Jane Austin novel! I love the wit and I love Mr. Darcy!