I am now Sixteen.
When I was little, I would look up at the age 16, and think, "When I'm 16, I am grown up!".
Now, I look up, and say, "When I'm 20, I'll be all grown up".
16 seemed to be
the
grown up age.
I dreamed of singing
♫I am 16, going on 17♫
.
I figured that when I was 16, I could do whatever I wanted
(oh, the innocence of childhood! lol)
.
I could go wherever I wanted.
Now, I laugh at myself, and say, "Oh, I was so cute!"
I am sixteen, and I tell you, it's not all that grown up!
Anyway, a big thing on this birthday, was getting my own iphone! Oh, yes. My/own/iphone.
This is truly a big event in my life.
I've been having a blast with apps, and everything. I have a kindle/nook app on it, so I've downloaded
'Alice on Wonderland'
by Lewis Carrol,
'North and South'
by Elizabeth Gaskell, and
'The Time Traveler
' by H.G Wells to be read. I am really enjoying this.
Me and my Dad went out for a Father/Daughter's date, and our first stop was to watch a movie, which was
'The Phantom Menace
' in 3D. Oh my goodness, I'll never watch it 2D again. The depth, and clarity just couldn't be beat.
1) I think Senator Palpatine is pretty amazing. Outside of being a Sith, and the Jedi not detecting you, he seemed a pretty nice guy. I would've fallen into the group of those followers of his, and voted him on to higher ranks.
2) I would be a Sith. The reasons are, One, I'd get a red Saber. WHY CAN'T JEDI HAVE RED?!?! and Two, I wouldn't like not being able to fear, hate, love. Those are emotions, and I'd display them often.
Anyway, after the movie, we made a few other small stops, and then Daddy brought me to this REALLY nice Restaurant called 'Captain Anderson's'. It was nicer then anything I've ever been to. They had, like, 2 full pages on the menu of just wines.
The outside of the restaurant, pic not mine.
The servers all dressed like Sailors.
And the lobby felt like I had just stepped into Captain Nemo's Nautilus. The lighting was a blueish color, and there were all sorts of old ship relics.
The old diving suits were my favorite. They looked so...real.
While we were there, Daddy gave me another present.
A Purity Ring.
It had a Amethyst (being my birth stone on it) on it, and had silver and gold mixed into the metal part.
I had a very blessed birthday, as once we got home, Mama had organized a surprise party for me!
She did really good hiding it from me, as I normally would win a nosy award.
I've found out about presents, and pretended not to know about them before.
Anyway, the surprise party.
She had invited all my friends (and their families, of course!) and dressed the dining room up in pink and white.
As long as my memory shall last, I will remember that day.
Now, I want to give some of the blessing poured into me, to you all.
4 beautiful sponsors have agreed to donate some of their lovely wares for a birthday giveaway.
Shall we begin?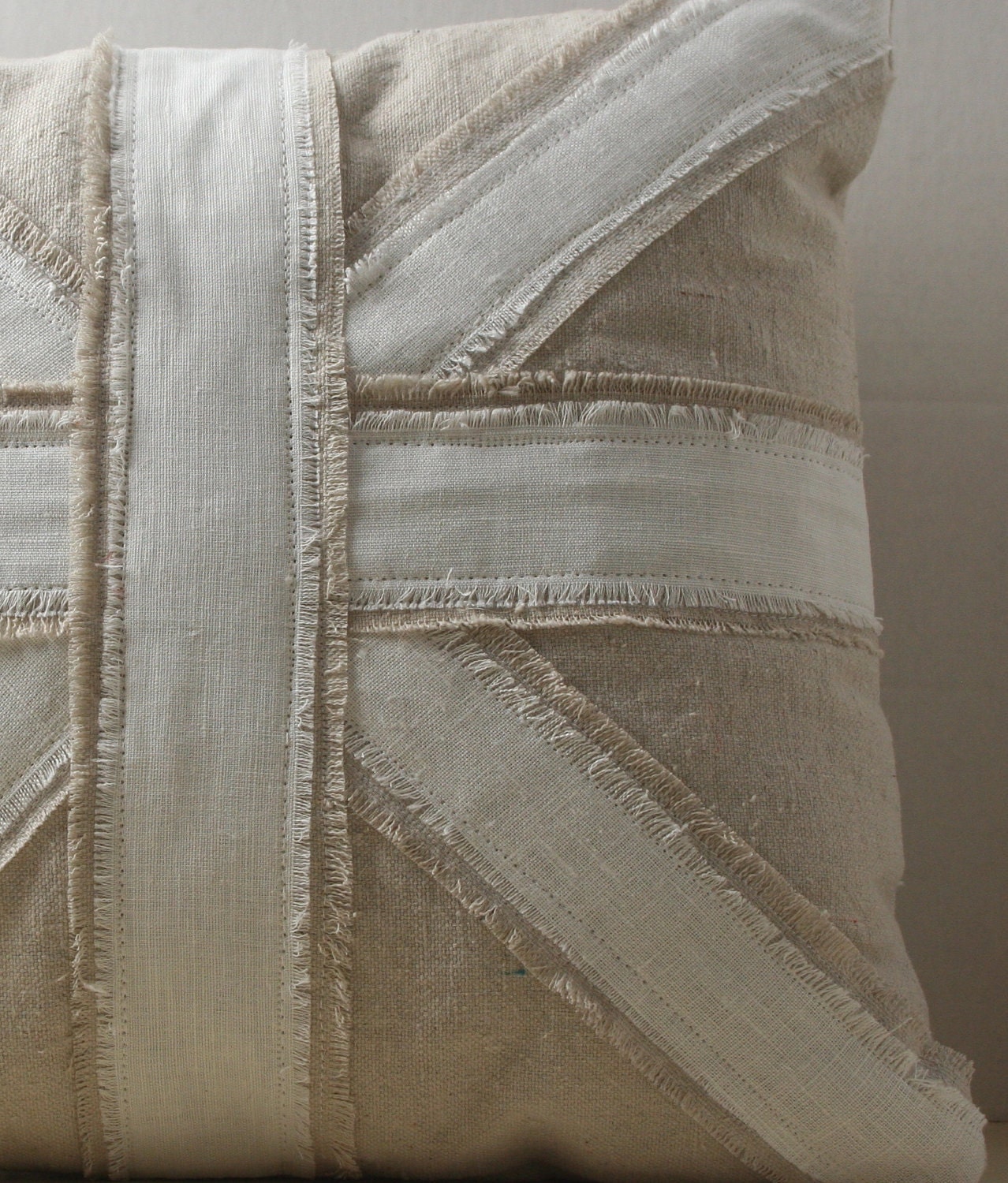 If all you do is look at my blog, you realize I am a fan of all things British, and this little pillow warms my heart. Oh, I'd love to enter this giveaway myself, but that wouldn't be fair, now would it?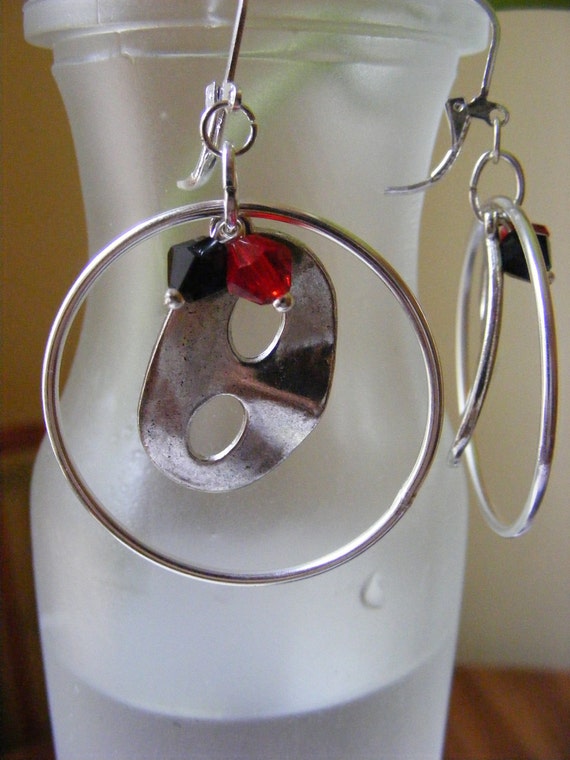 I'm trying not to turn green with envy...Just kidding! Really, I am most pleased to offer these squeal-able Phantom of the Opera earrings.
Mikayla? Sarah? you know you want them.
Judi Ann from
Sleepy Mouse Designs
is giving this: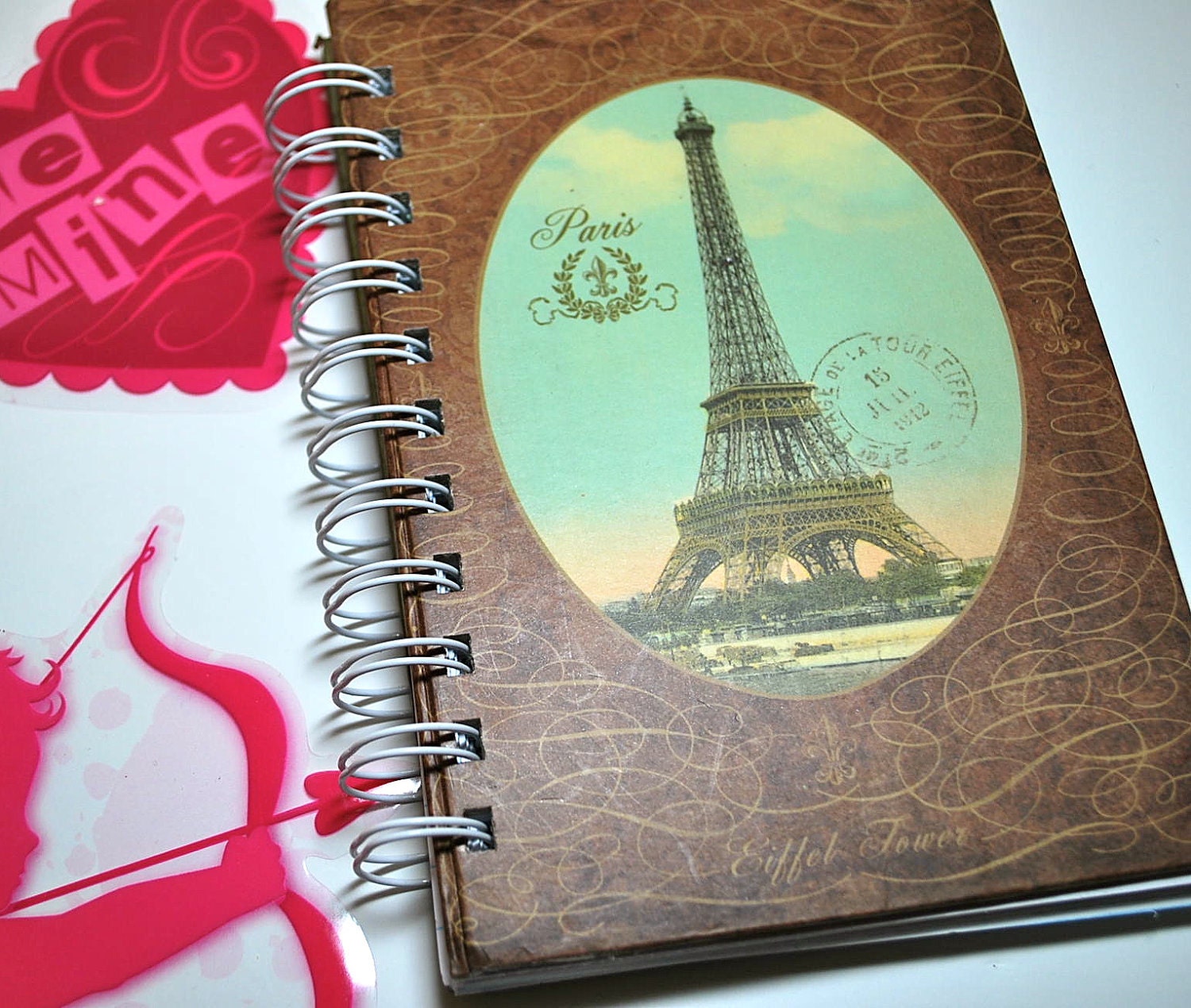 Shall we scream our love for Paris? This darling journal is adorned with France's jewel, the Eiffel Tower. I could honestly run around laughing right now.
This Fae bracelet, with it's simply beauty. Which, I always think, it the best kind. Not lavish, and gaudy, but simply charming.

And these pink Sapphire earrings. Personally, I have grown to love this blue a whole lot more ever since reading Eragon. Anybody with me?
To Clarify, there will be 4 winners.
1 for the pillow.
1 for the POTO earrings.
1 for the journal.
and 1 for the Fae bracelet and Pink Sapphire earrings.
Of course, y'all would like to hear how to win, no?
Follow this blog.
AND
Tell me, If you won, what item would you be most interested in?
One comment with these please.
(note, if you do not do the mandatory entry, all other ones wont count. In short, you can't win unless you do these 2)
Heart each shop on Etsy (1 comment per shop)
Add each Sponsor to your Etsy circle (1 comment per sponsor added)
Comment and tell me your most precious birthday memory (2 comments)
Tell me what your favorite item from each shop is (1 comment per shop)
Blog about this giveaway (5 comments)
Do you have a purity Ring? How was it presented to you? (1 comment)
There, is my birthday gift to you.
Loves, and and best wishes.
Yours till I'm not:


EDIT:
Since Julia hasn't emailed me yet, I had to pick a new winner...
THE WHITE QUEEN!
Can you believe it, Jo?
I swear, it wasn't intentional.
Anyway, I'm not sure I have your address, so could you text it to me?

All For Now.